Chicago Co-Founder of Black Lives Matter Rejects White House Invite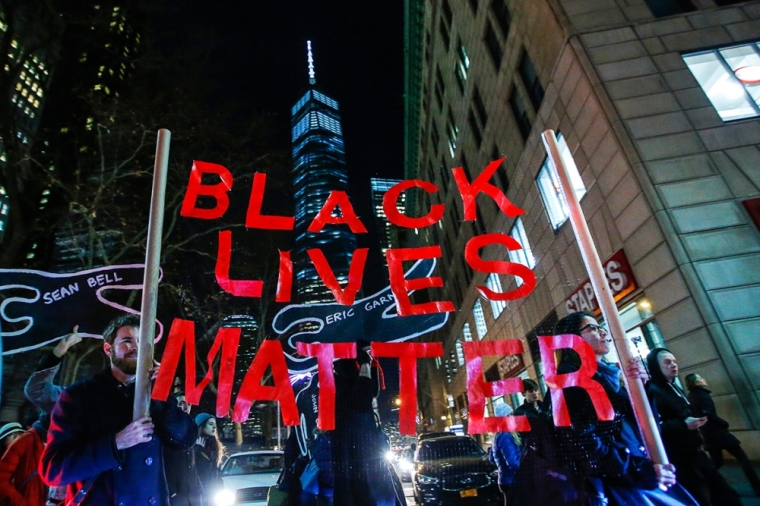 Black Lives Matter: Chicago co-founder Aislinn Pulley rejected an invitation to meet with President Barack Obama to discuss race relations Thursday, dismissing it as a mere photo-op and "90-second sound bite" for the president.
Those who attended the meeting that took place after the activist's dismissal however, said it lasted about 90 minutes and was substantive.
Pulley who was among about 20 people invited to what the White House called an intergenerational meeting of black leaders to discuss criminal justice reform throughout the U.S., lashed out at the meeting in an op-ed for Truthout Thursday morning.
"I respectfully declined the invitation to the White House to discuss criminal legal reform and to celebrate Black History Month. I was under the impression that a meeting was being organized to facilitate a genuine exchange on the matters facing millions of Black and Brown people in the United States. Instead, what was arranged was basically a photo opportunity and a 90-second sound bite for the president," wrote Pulley.
"I could not, with any integrity, participate in such a sham that would only serve to legitimize the false narrative that the government is working to end police brutality and the institutional racism that fuels it. For the increasing number of families fighting for justice and dignity for their kin slain by police, I refuse to give its perpetrators and enablers political cover by making an appearance among them," she added.
Pulley went on to highlight a long list of grievances before ending: "Finally, we assert that true revolutionary and systemic change will ultimately only be brought forth by ordinary working people, students and youth — organizing, marching and taking power from the corrupt elites. No proponent of this system — Democrat or Republican — will upend the oppressive structures that maintain it. To hold the powerful accountable for their harmful and oppressive actions, we must continue to build power in the streets. We must act in concert and in coalition within our communities, because together, we have the power to uproot all oppression and systemic violence."
A report by TIME on the Thursday meeting revealed that Pulley's prediction of the meeting did not match up with what happened.
"We had a conversation that lasted over 90 minutes," 31-year-old activist and educator Brittany Packnett who sat beside President Obama at a table in the Roosevelt Room of the White House for the meeting told TIME. "The president actually extended himself because he wanted to continue the conversation. We had a lot of opportunity to elevate various strategies that are happening on the ground as far as criminal justice reform, working on police violence, and systemic educational inequities."
She added: "A lot of the conversation was not just about what can happen in the next ten months, but in the next 10 years as we come together and continue to do the work … One of the most important things that the president said was for all of us to continue to focus on the work."
Packnett noted that because the Black Lives Matter movement is decentralized, affiliates are free to use their voices in ways they see fit — a statement she said was not aimed at Pulley, said TIME.
"We can utilize so many tactics. Protest is incredibly important. Policy is incredibly important," Packnett said. "It was important that there were real protesters in the room today and that this White House has continued to engage with protestors and activists across the country."