Bobby Bowden, BGEA Urge Supreme Court to Hear Case of Football Coach Suspended for Praying on Field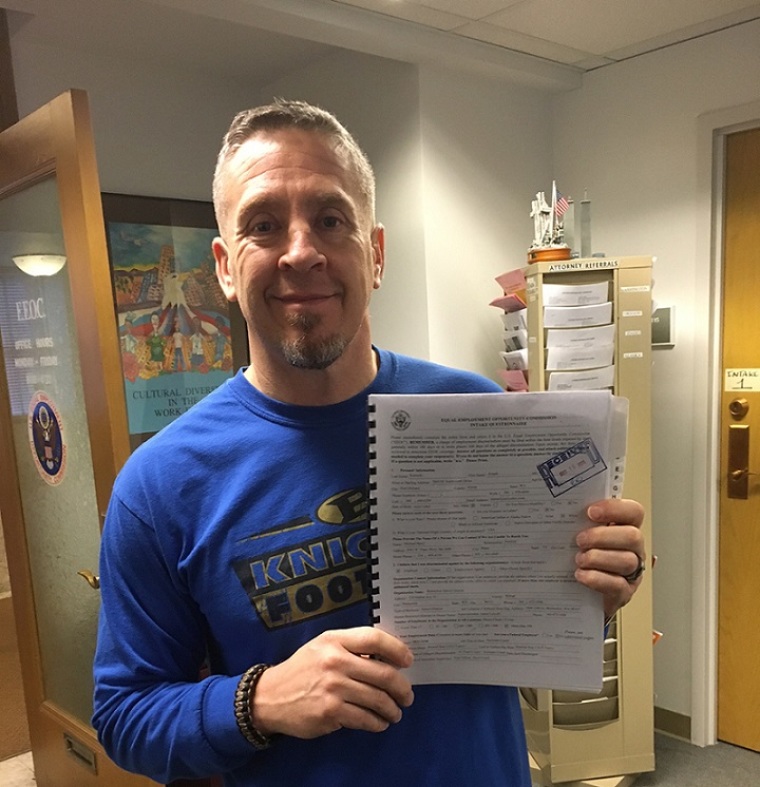 Members of Congress, the Billy Graham Evangelistic Association, 12 attorneys general and famed college football coach Bobby Bowden have called on the United States Supreme Court to protect a high school coach's right to pray on the field after games.
Coach Joe Kennedy of Bremerton High School in Washington state was suspended in 2015 for kneeling in prayer after the end of football games.
This week, multiple amicus briefs were filed on behalf of Kennedy to the U.S. Supreme Court, asking the high court to take up the coach's case.
The amicus brief filed by 15 members of the Senate and the House argued that a decision from a three-judge panel of the Ninth Circuit Court of Appeals against Kennedy "cannot be reconciled with this court's precedent."
"Kennedy's conduct does not implicate any valid Establishment Clause concerns," read the Congressmen's brief. "It is undisputed that Kennedy did not encourage or even invite players to join him in prayer, as the only students who participated were those who voluntarily joined Kennedy.
According to his amicus brief, Bowden felt an obligation to intervene because he believed "no coach should have to set down their faith when they pick up a whistle."
"To be sure, this is an issue that resonates deeply with coach Bowden; it brings together three subjects that are the cornerstones of his life: faith, football, and freedom," read the Bowden brief.
"In coach Bowden's view, the Circuit Court's opinion jeopardizes an observant coach's ability to impart these life lessons and otherwise strips them of their spiritual identity while in the presence of their student-athletes by categorically eliminating at the public schoolhouse gate their First Amendment rights to engage in any form of religious expression."
While coaching Bremerton High School's football team, Kennedy developed the practice of praying on the 50-yard line of the football field immediately after each game. Initially praying alone, members of the high school team later decided to join him on the field in prayer.
In September 2015, Bremerton School District Superintendent Aaron Leavell sent a letter to Kennedy telling him that the prayers violated the Establishment Clause.
When Kennedy refused to halt his practice, he was placed on administrative leave in October 2015 and was eventually suspended.
Kennedy filed a complaint in December 2015 with the Equal Employment Opportunity Commission against the Bremerton School District, which granted him a right-to-sue.
In June 2016, with the aid of the conservative law firm the First Liberty Institute, Kennedy filed a lawsuit against the school district.
In September 2016, U.S. District Judge Ronald B. Leighton rejected the coach's request for an injunction and in August of last year a three-judge panel of the Ninth Circuit affirmed the ruling.
Judge Milan D. Smith Jr. authored the panel's opinion, stating that by being a coach for a public high school football team, Kennedy's practice of praying constituted a government endorsement of a particular religion.
"We conclude that Kennedy spoke as a public employee, not as a private citizen, and therefore decline to reach whether BSD justifiably restricted Kennedy's speech to avoid violating the Establishment Clause," wrote Judge Smith.
"Kennedy accordingly cannot show a likelihood of success on the merits of his First Amendment retaliation claim, and is not entitled to the preliminary injunction he seeks."
Americans United for Separation of Church and State, which filed a brief in support of the school district, celebrated the panel's decision.
"Teachers and coaches don't get to pressure students to pray," said Richard B. Katskee, Americans United's legal director, in a statement released last year.
"Students and families have the right to decide whether and how to practice their faith. Public schools should be welcoming places for all students and families, and no student should feel like an outsider at his or her school."