Trump Meets Coach Kennedy: Suspension for Praying After Games 'Outrageous,' 'Very Sad'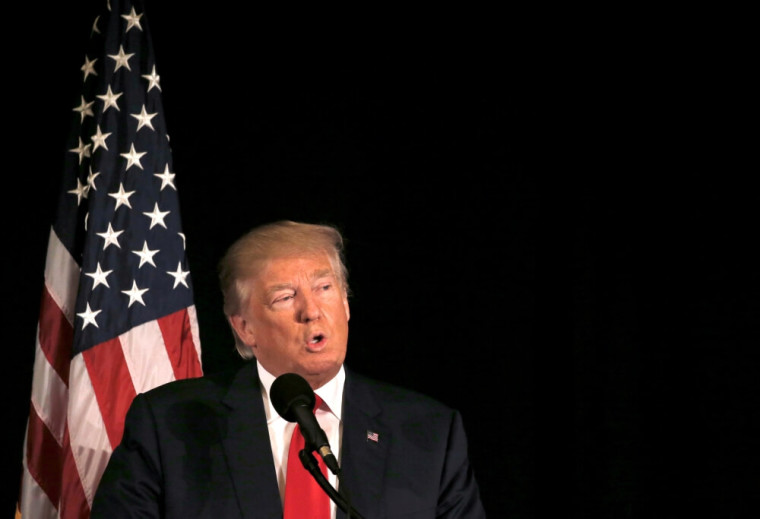 Republican presidential nominee Donald Trump recently talked with a Washington State high school coach suspended for his practice of kneeling to pray on a football field, describing the coach's suspension as "sad" and "outrageous."
Bremerton High School Football Coach Joe Kennedy filed a lawsuit in August against Bremerton School District over him being punished for praying on the field.
At a Retired American Warriors PAC gathering in Herndon, Virginia, Trump discussed the matter before a crowd that included Coach Kennedy, who had served in the Marines.
"The other day, just to add to your list, I was watching one of the news programs and they had a, I think high school football coach, you know, they're going into battle," stated Trump. "I think it's outrageous. I think it's very, very sad and outrageous."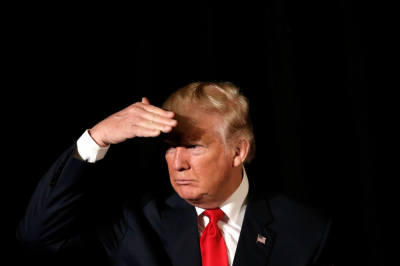 As he made his comments, Trump was informed that Kennedy was in the audience. In the impromptu conversation, Kennedy told Trump and the other retirees about his situation.
"They put me on suspension and then at the end of the year they gave me an adverse write-up of how well I did my job. I didn't change anything for 8 years," explained Kennedy.
"Always prayed after every game. And they just really slapped me on it. Said what a horrible person I was. Ended up just not renewing my contract, so ultimately firing me."
The interaction between Kennedy and Trump comes as the former filed an appeal on Monday with the Ninth Circuit Court of Appeals in the hopes of getting a preliminary injunction against his being barred from coaching.
"Coach Kennedy appeals from the Order denying his Motion for a Preliminary Injunction (ECF No. 25) dated September 19, 2016, in which the Court denied Coach Kennedy's request for a preliminary injunction that would require Defendant Bremerton School District to cease its discrimination against him on the basis of his brief, private religious expression," reads the notice of appeal.
While serving as coach at Bremerton High School, Kennedy had a habit of going to the 50-yard line to kneel and pray, with some students voluntarily joining him.
In October of 2015, the school district placed Kennedy on paid administrative leave and told him to cease his prayer practice. When he refused to do so, he was suspended.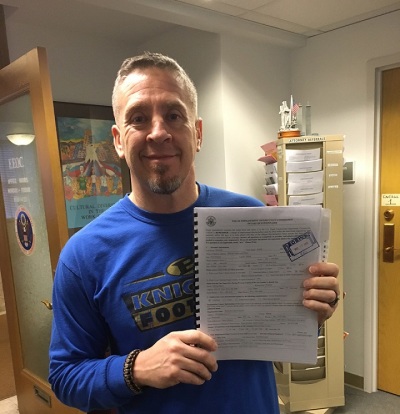 "There is indeed no evidence that students have been directly coerced to pray with Kennedy. But that isn't the standard," explained the school district in a statement.
"While attending games may be voluntary for most students, students required to be present by virtue of their participation in football or cheerleading will necessarily suffer a degree of coercion to participate in religious activity when their coaches lead or endorse it."
Last December, Kennedy with the aid of the First Liberty Institute filed a complaint with the Equal Employment Opportunity Commission.
After the U.S. Department of Justice issued a right-to-sue letter to Kennedy in June, the First Liberty Institute filed a lawsuit against Bremerton School District in August.
Filed in the U.S. District Court for the Western District of Washington at Tacoma, the suit alleges that Kennedy's religious freedom was violated.
"BSD's actions violate Coach Kennedy's First Amendment rights to free speech and free exercise, as well as his rights under Title VII of the Civil Rights Act of 1964, which prohibits discrimination on the basis of religion," read the lawsuit.
"Coach Kennedy brings this Complaint to vindicate his constitutional and civil rights to act in accordance with his sincerely held religious beliefs by offering a brief, private prayer of thanksgiving at the conclusion of BHS football games."