High School Football Coach Suspended for Praying on School Property Files EEOC Complaint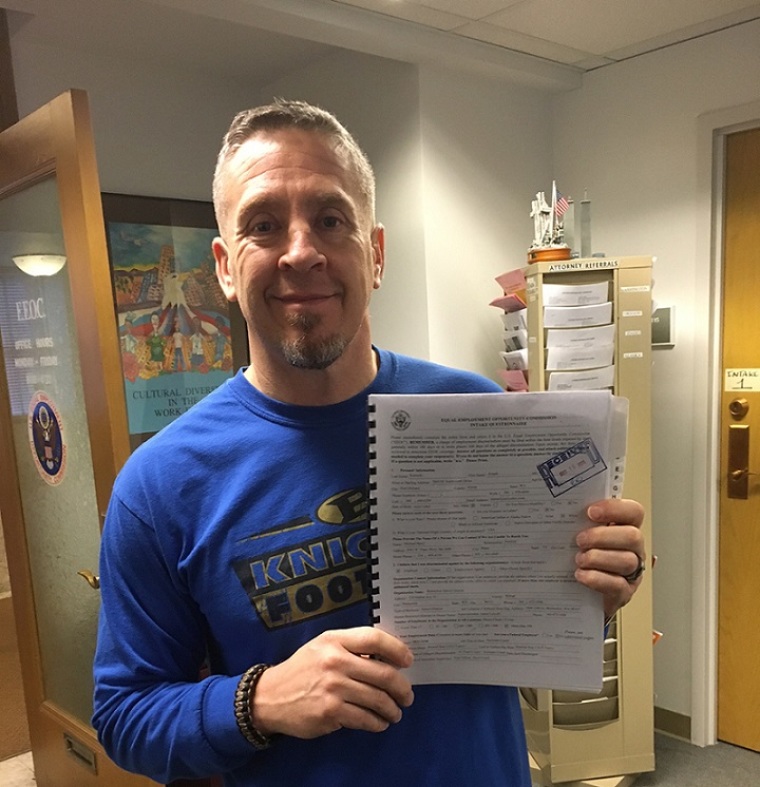 A high school football coach suspended by a Washington State school district for praying on public property before and after games has filed a complaint with the Equal Employment Opportunity Commission.
Coach Joe Kennedy filed the EEOC complaint against Bremerton School District charging them with religious discrimination for refusing to let him pray on the football field after games.
"BSD violated my rights to free exercise of religion and free speech by prohibiting my private religious expression and taking adverse employment action against me on the basis of my religion," stated Kennedy in the complaint.
"Moreover, BSD does not uniformly or consistently enforce its discriminatory policy. I have observed other BSD employees engage in visible religious expression without adverse consequences."
Kennedy is being represented by the Liberty Institute, a conservative law firm based in Plano, Texas that became involved back in October.
Liberty Institute Senior Counsel Mike Berry told The Christian Post that they believe the school district "violated Coach Kennedy's rights to free exercise of religion and free speech by forbidding him from praying."
"They discriminated against the coach three times, first by banning his prayer, then by suspending him, then by retaliating against him by recommending he not be rehired," said Berry.
"All we are asking is for Coach Kennedy to be allowed to pray on his own — silently and briefly — at the fifty-yard line after the game. However, the school district will not allow this, and they refused to meet with us to work this out."
In September, the Bremerton School District notified Kennedy that he was no longer allowed to lead a pregame prayer or pray at the fifty-yard line following a football game.
After Kennedy refused to discontinue his prayer practices, in late October the school district decided to suspend the high school football coach.
"There is indeed no evidence that students have been directly coerced to pray with Kennedy. But that isn't the standard," stated the district.
"While attending games may be voluntary for most students, students required to be present by virtue of their participation in football or cheerleading will necessarily suffer a degree of coercion to participate in religious activity when their coaches lead or endorse it."
In response to their action, the school district received a letter signed by 47 members of Congress denouncing the punishment of Kennedy.
"The Establishment Clause exists to ensure that the government cannot affirmatively impose or elevate one religion over another. However, it does not prohibit the government from referencing religion altogether, nor does it require that government officials proactively scrub all references of religion from the public square," read the letter in part.
"Rather, the Establishment Clause ensures both that the government does not show preference to a certain religion, and that government does not take away an individual's ability to exercise religion."
With the EEOC complaint filed, Kennedy and the Liberty Institute will wait for the Commission to complete its investigation before they possibly file a lawsuit against the school district.
Patty Glaser, spokesperson for Bremerton School District, told The Christian Post that district officials have not received the complaint yet and therefore cannot comment on the matter.