Bobby Brown Thanks God He's Still Alive While Recalling Bobbi Kristina's Death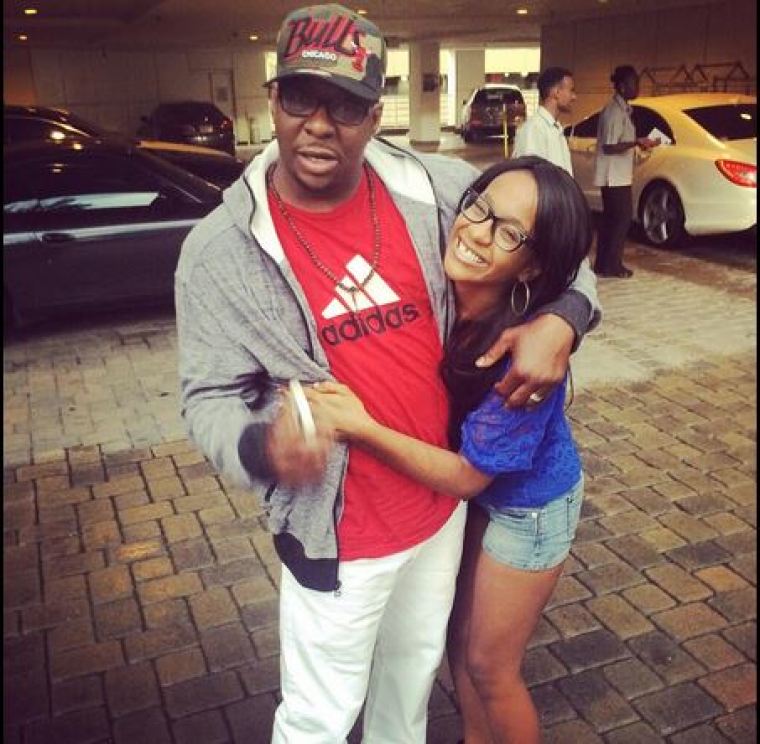 Bobby Brown is thanking God for his life after overcoming drug addiction that led to the death of his singer ex-wife Whitney Houston and their daughter Bobbi Kristina Brown.
"The hardest thing I had to do in my life was tell my daughter to let go. My baby's gone." Brown said in an interview on ABC's "20/20". "I thank God I'm still here."
Bobbi Kristina died at the age of 22 in July 2015. Her death came six months after being found unconscious in the bathtub of the Georgia home she shared with her former boyfriend Nick Gordon.
Reports surfaced of her dying with a mix of drugs and alcohol in her system. Bobbi Kristina's death came three years after her mother passed away after drowning in a bathtub with cocaine in her system.
While Gordon, who Houston referred to as her son but was never legally adopted, was closely involved in the lives of both the late singer and her singer-actress daughter before their untimely death, he has denied any wrongdoing in the death of Bobbi Kristina, who was his girlfriend at one point. However Brown has joined in with Bobbi Kristina's estate for a wrongful death lawsuit of $10 million.
"It's not a mystery to me," Brown told Robin Roberts on "20/20." "The same thing that happened to my daughter is what happened to Whitney ... There's only one person that was around both occasions, only one person who says they were there to protect them ... and he didn't."
Still, the emotional father said he believed he and his late ex-wife didn't do all they could for their daughter.
"We should have been better," he said. "We could have been better."
Although both Brown and the late Houston were once avid cocaine users, Brown insisted that he kept that from their daughter.
"I always made a point to not let her see me or my wife in that type of situation, in that type of feeling," Brown said. "It's hard when, you know, you're doing it every day."
Now that his daughter is gone, Brown believes she is with her mother.
"The last thing I told her, I just said, 'let go.' I said, 'It's OK, you can go with your mom," he said. "Daddy'll be all right. I love you. You can rest now.'"
CeCe Winans, the Grammy Award winning gospel singer and godmother of Bobbi Kristina, spoke about the pain of the loss that her family and friends experienced.
"I don't think there's any words to describe a loss like that. I still can't believe it. At the same time, I guess you're just not surprised when drugs are involved in anybody's life," Winans previously told The Blade. "Most of the time it doesn't turn out well. I pray for the family. I still can't believe Whitney's gone, but now to see that Bobbi Kris is gone too … you just can't even come to grips with it."