'Bobby Jones Gospel' Series Officially Airing Its Last Season on BET After 35 Years; Show Is the Longest Continuous Running Original Series on Cable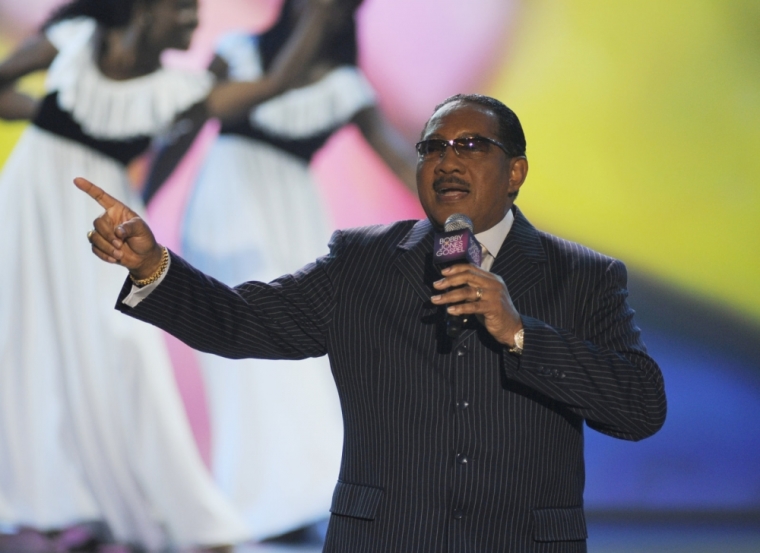 Dr. Bobby Jones' BET show "Bobby Jones Gospel" is ending it's reign on the network after 35 years and maintaining the title of the longest continuous running original series on cable television.
The long standing gospel music show will air for one more season, according to an announcement that was officially made recently at the BET Networks' upfront meeting.
Kirk Franklin and Yolanda Adams honored Jones with a tribute performance after the announcement was made, according to BET reports. For 35 years, the show has welcomed gospel music's biggest names including Shirley Caeser, Vicky Winans, Dottie Peoples, Byron Cage, Mary Mary, Hezekiah Walker, Donnie McClurkin and more along with well known evangelists and people in and around the Christian community.
Jones, 75, spoke to the network about the official end of his show. He thanked the show's supporters, while speaking positively about the experience.
"I would first of all like to thank them for being our fans and for hanging in there with us for all of these years—for those who were able to do that. It's been a marvelous experience and I'm looking forward to a continued relationship, but [as for] Bobby Jones Gospel, it's the end," Jones told BET. "There's a little sadness that goes along with that, you know. After 35 years, what am I going to do?"
Last year, Jones spoke to The Christian Post about the challenges he had with the show. Since the show airs at 9 a.m. ET on Sunday mornings, many people who would tune in are attending their respective church services.
For this reason, Jones hoped that his program would garner a prime time slot.
"I think that's a consistent challenge to ensure that we're on at an appropriate time for all of the audience to be able to catch us other than being able to DVR it," Jones previously told CP. "I'm not saying 9 a.m. is not prime time, but a lot of people are in church 9 a.m. I probably would like to see an evening show on Sunday."
Still, the host of two gospel television and radio shows who started on BET when the network formed in 1980 says his faith enabled him to continue his duties on "Bobby Jones Gospel."
"My faith has kept me there because I understand that faith is the substance of things hoped for and the evidence of things not seen. I quote those passages and do that with an understanding, so I know that faith is essential for anything to develop," Jones told CP. "In the Christian world you must have faith, so I understand that. That's how it undergirds my ability to go forth in that manner."
The official air date of the last season of "Bobby Jones Gospel" has yet to be announced.