Bobby Jones on Ending 35-Year BET Gospel Show: 'It's Like Losing a Child'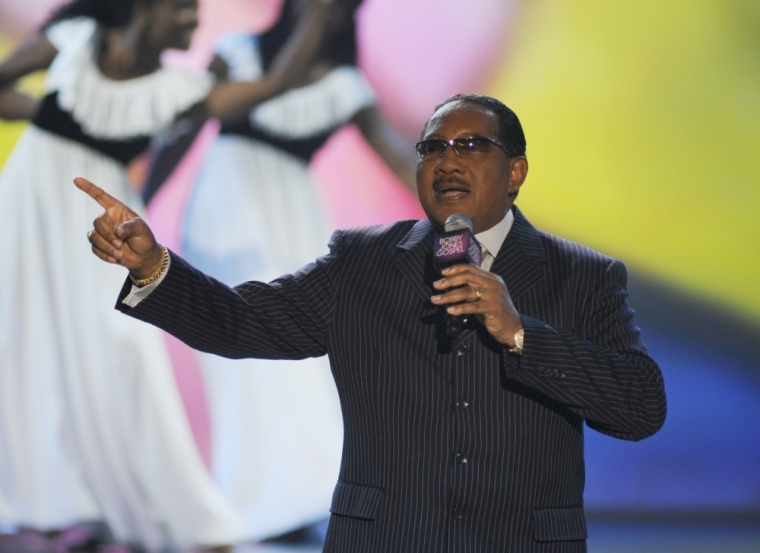 Bobby Jones' longstanding BET staple, "Bobby Jones Gospel," is airing its final season, which the music pioneer said is comparable to losing a loved one.
"Oh my goodness, it's like losing a child," Jones told The Root in a report published earlier this week.
Although Jones' statement to The Root was followed by laughter, the 76 year old has publicly acknowledged the affect that ending the show will have.
"There will be a void for this type of representation," he told The New York Times back in August. "That's why there's so much confusion and so much dismay from this particular population of people. They're like, 'What?!'"
After 35 years on the air, "Bobby Jones Gospel" has become the longest continuously running original series on cable television.
"Radio can only do so much," Jones said during an interview with The Root. "Also, conventional television only airs gospel in the very early hours of Sunday morning. BET gave us a platform to bring the music to major markets like New York, Los Angeles and Chicago in a way that hadn't been done before."
Jones said it was his decision to end the show on a good note and has spoken positively about the experience.
"I would first of all like to thank [people] for being our fans and for hanging in there with us for all of these years — for those who were able to do that. It's been a marvelous experience and I'm looking forward to a continued relationship, but [as for] 'Bobby Jones Gospel,' it's the end," Jones told BET. "There's a little sadness that goes along with that, you know. After 35 years, what am I going to do?"
Last year, Jones spoke to The Christian Post about the challenges he had with the show over the years. For instance, the broadcast airs at 9 a.m. ET on Sunday mornings — a time when many would-be viewers are attending their respective church services.
For this reason, Jones hoped his program would garner a prime time slot.
"I think that's a consistent challenge — to ensure that we're on at an appropriate time for all of the audience to be able to catch us, other than being able to DVR it," Jones told CP. "I'm not saying 9 a.m. is not prime time, but a lot of people are in church [at] 9 a.m. I probably would like to see an evening show on Sunday."
Still, the host of two gospel television and radio shows, who started on BET when the network formed in 1980, says his faith enabled him to continue his duties on "Bobby Jones Gospel."
"My faith has kept me there because I understand that faith is the substance of things hoped for and the evidence of things not seen. I quote those passages and do that with an understanding, so I know that faith is essential for anything to develop," Jones told CP. "In the Christian world, you must have faith. So I understand that. That's how it undergirds my ability to go forth in that manner."
The final season of the show premiered Oct. 11, and the final six episodes will debut each Sunday at 9 a.m. on BET.