Bobby Schuller's 'Hour of Power' Names Phil Cooke as Executive Producer to Take Program to 'New Levels'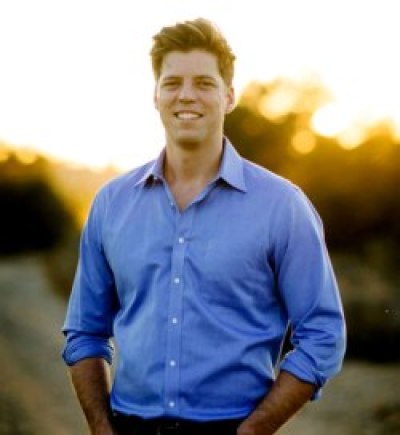 The "Hour of Power with Bobby Schuller" has named award-winning producer Phil Cooke as its executive producer, seeking to take the televangelism program to a "new level."
"We're thrilled that Phil will become our new executive producer," said Schuller, who leads Shepherd's Grove Church in Orange County, California.
"He is a dynamic communicator and has worked with incredible ministries and religious leaders. We're eager to take the program to new levels and produce compelling content that will entice and excite people with the message of the Gospel. Phil is the perfect partner to help us accomplish this."
"Hour of Power," was originally launched in 1970, and grew to become one of the most-watched religious shows in the world, reaching 17 million viewers. The new program, which began in 2014, also reaches several countries around the world, featuring special guests and popular music performances.
Cooke, founder and chief executive officer of Cooke Pictures, has produced a large number of Christian-based programming, including Billy Graham's "Starting Over" program, which has reached 2.5 billion viewers worldwide. Cooke has also partned with groups including the Southern Baptist Convention, the JESUS Film Project and The Salvation Army.
"Pastor Bobby Schuller has a unique voice, and his message is already impacting enormous numbers of people worldwide," Cooke said. "This is a major transition for one of the longest-running programs in Christian television history, and we want to expose that message to the largest audience possible."
Last year, Cooke defended the much-debated Darren Aronofsky film "Noah."
While several Christian observers, such as evangelist Ray Comfort, said that the Hollywood production failed to display the truth behind the biblical story, Cooke said that "Sin is evident in the film, God's saving grace is evident in the film."
Cooke urged Christians to go see the movie for themselves to form their opinions.
"I've been on the set. I've talked to the chairman of the studio, as well as the producer, director, set designer, and even the star, Russell Crowe. Not once did I ever get the feeling they were anything but serious," the producer said.
"They didn't mock the story, went to great lengths to get the ark built to exact biblical measurements, and did an amazing amount of research."
In December, the NRB Network revealed that it's adding "Hour of Power" to its weekly lineup.
"We are highly selective in the programming we choose to air and I believe our viewers will find Bobby to be committed to the authority of Scripture with teachings in step with historic Christianity," said NRB Network President and CEO Troy A. Miller.