Historic 'Hour of Power' TV Worship Service Relaunches With Robert Schuller's 33-Y-O Grandson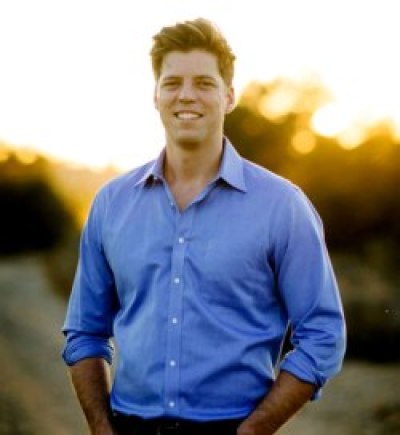 The first "Hour of Power With Bobby Schuller," the new lead pastor of Shepherd's Grove Church in California, was watched by viewers from nearly 20 countries who made their presence known online, the program reported on Wednesday.
"It was great to be on the air with the newly launched program," said Schuller. "It's clear from the overwhelming responses we have received that the message of Jesus' love and redemption still deeply resonates with people across the world. I can't wait to see how God is going to use this coming week to reach people for him."
The 33-year-old pastor, the grandson of televangelist Robert H. Schuller, was recently named as lead pastor of the former Crystal Cathedral congregation, which has found a new home at Shepherd's Grove Church.
The "Hour of Power" television service began in 1970, and was launched and aired in all 50 states by 1975. It grew to become one of the most-watched religious programs in the world, reaching 17 million viewers.
The website advertises the program as "a transforming voice of Christianity to the world," and says that it is a place "to learn, belong and heal." The program includes popular worship music, a sermon, and incorporates new segments, such as including special guests and popular music performers.
Schuller, who graduated from Oral Roberts University in 2003 and received his Master's of Divinity degree from Fuller Theological Seminary in 2008, said earlier in October that he wants "Hour of Power" to "capture the minds of non-religious people."
"It will be shot in a new style, have gripping content, and have an eye toward growth of individuals in their understanding of, and relationship with, Christ. My goal is to provide spiritual principles and practices that can help people live a life of meaning," he explained.
Schuller added: "When I came to the remaining Crystal Cathedral congregation in March of 2012, my goal was just to help the ministry as things were winding down to a close. Then more people started attending, and the church grew. It soon became clear that God had other things in mind for the ministry, and that he wanted me to pastor the church."
Meanwhile, the previous home of the congregation, which has been in the possession of the Roman Catholic Diocese of Orange since 2012 and renamed Christ Cathedral, announced major redesign plans in late September.
The redesign is expected to cost close to $113 million, will feature an illuminated sanctuary, and host up to 8,000 people during outdoor mass. Hopes are that the first phase will be completed by 2017.