Bodie, 'Voice' worship leader who left judges in tears, says big things are coming, asks for prayer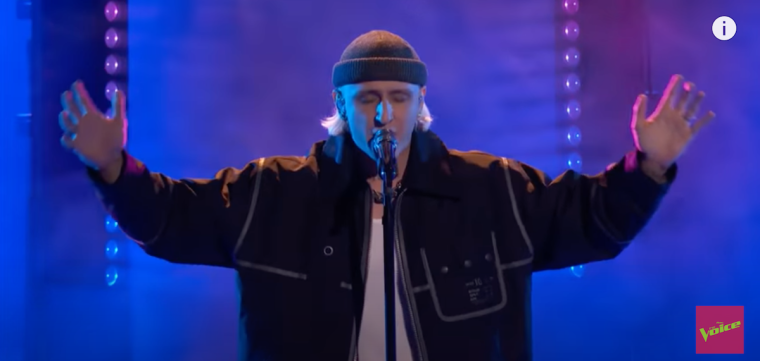 Bodie Kuljian caught the world's attention with his musical talents as a contestant on the singing competition "The Voice," and he's now asking for prayers as he gears up to release new music and step into some big opportunities.
While the singer ultimately came in second place to Bryce Leatherwood in season 22 of NBC's singing competition, his finale performance went viral last month. The 29-year-old performer, simply known as Bodie, belted out a rendition of Brandon Lake's worship song "Gratitude" that moved the show's judges to tears and garnered hundreds of thousands of views.
So, what is Bodie up to now?
In a New Year celebratory post, the California native declared that 2023 would be the year he reaps the harvest of all he's sown.
"The beginning of the harvest. The beginning of what Ro and I have believed for, for the last decade," He wrote on Instagram.
Bodie has been married to his wife, Royale, since 2015, and the couple have three young children together.
His post went on to reveal that 2022 brought him "lots of inner healing and restoration," and it  was "lots of hard work and diligence (to put it lightly)."
"2023 will be proof of all the prayer, all the consistency and all the passion of my 2022," he declared.
On Dec. 29, Bodie teased his supporters that he would be releasing a new song.
The passionate musician shared a small snippet of the single on Instagram, where he captioned the post, "so stoked for u guys to hear what I've been working on. had to give u a little teaser. 
"Wake me up if I'm dreaming/ there's no hole in my heart and you're the reason," he sang in the clip.
The song's hook is "You make loving look easy."
This week, the young crooner also shared online that following his time on "The Voice," several opportunities were opening up to him.
"Have some of the biggest meetings I could have ever dreamed of coming up next week, life is crazy," he wrote.
Bodie then asked his supporters to "pray" for him as he is "finally doin' it."
The singer and his wife own their own media company named Together Creative. They are both photographers and videographers. 
In an interview with Parade, Bodie revealed they "shoot for brands" and corporations.
During the Parade interview Bodie revealed that he teaches a songwriting course at his alma mater, Vanguard University, where he also serves as a "worship coach."
"I hate that term, but I help with one of the music ensembles on campus. It's a church music group," he said. 
According to the website, He's the "music coach" for the "The Vanguard Worship Collective." 
The singer Bodie currently serves as one of the worship leaders at Oceans Church in Irvine, California, where he helps lead worship between the church's two campuses.
His LinkedIn page adds that he previously worked at Lincoln Heights Christian Church in Phoenix, Arizona, from 2015-2019. During that time, he led and directed all music services and oversaw a/v production, the church's website, video and print and productions.
He also interned with Skyline Wesleyan Church in San Diego for two years doing video and design work.