Boko Haram Is Becoming 'More Brutal' Due to ISIS Ties, Says Christian Group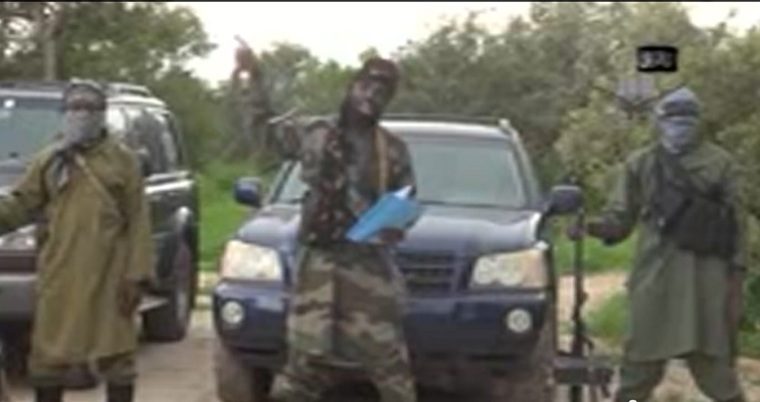 Nigerian terror group Boko Haram is strengthening and increasing the brutality of its actions as a result of its growing connection with ISIS militants in Iraq and Syria, the Executive Director of the Christian Association of Nigerian-Americans has said. He also strongly urged President Barack Obama to add Boko Haram to the U.S.'s global anti-terror strategy.
Pastor Laolu Akande told The Christian Post in a phone interview on Tuesday that Boko Haram is "gathering a greater boldness in their brutality," commenting on news that the group, which has been carrying out attacks in Nigeria for over five years, has turned to capturing and gaining control of towns in Borno state.
He also commented on recent reports that have said that ISIS is giving advice to Boko Haram on establishing an Islamic caliphate in Nigeria, noting that this is worrying news for Nigerians, Americans, and all those who stand in the terror group's way.
"[Boko Haram] is very brutal already, but connecting and communicating with ISIS is going to give them more brutality. They might actually become stronger," Akande told CP. "This is what we don't want to happen."
Tens of thousands of Christians and Muslims are said to be fleeing the northern parts of Nigeria, where the terror group has taken hold of a number of towns, including Michika.
Fr. Patrick Tor Alumuku, social communications officer in the archdiocese of Abuja, said in an interview last week that "several churches are in ruins and tens of thousands, mainly Christians, are running to escape Boko Haram."
"Boko Haram is determined to eliminate every sign of Christian presence and many churches have been destroyed or torched. Last week in a village in the area of Maiduguri, Boko Haram took over the parish for its local headquarters," Alumuku added.
The Nigeria Security Network has also warned that Nigeria could be facing "a rapid takeover of a large area of its territory reminiscent of ISIS's lightning advances in Iraq."
Akande said that CANAN has written Obama a letter explaining that terror groups have global connections, and urging the American president to "include Boko Haram in his global strategy against ISIS that was initiated last week."
The pastor refers to Obama's speech last week, where the president said the U.S. will lead a broad coalition of "friends and allies" to fight back against ISIS. The operation is set to include further airstrikes against ISIS targets in Iraq and Syria, and strengthening support to the governments that are at war with the terror group.
"This counter-terrorism campaign will be waged through a steady, relentless effort to take out ISIL wherever they exist, using our air power and our support for partner forces on the ground. This strategy of taking out terrorists who threaten us, while supporting partners on the front lines, is one that we have successfully pursued in Yemen and Somalia for years," Obama said.
"And it is consistent with the approach I outlined earlier this year: to use force against anyone who threatens America's core interests, but to mobilize partners wherever possible to address broader challenges to international order."
Akande said, however, that Boko Haram and ISIS "behave alike," and just like ISIS, the Nigerian terror group is also "a threat to American interests."
"The U.S. congress about two years ago determined that Boko Haram is a threat to American national security," the CANAN executive director said, and noted that the U.S. State Department eventually designated Boko Haram as a terrorist organization.
"President Barack Obama will need to include other terrorist groups like Boko Haram, Hamas and Hezbollah" in the anti-terror strategy, he added.
"This group is targeting Americans, as they are targeting Nigerians, as they are targeting any westerner they can find. So it is important for us, as Americans, to insist that the U.S. president must include Boko Haram in his global strategy against ISIS."
While there have been reports of large-scale fighting between the Nigerian army and Boko Haram militants, the terror group has largely been able to strengthen its dominance in Borno state in the last few months.
Akande was highly critical of Nigerian President Goodluck Jonathan and the government's ongoing response to Boko Haram, deeming it "totally unacceptable" and a "disgrace" that the army has been unable to contain the terror threat.
"It's a complete and total disgrace, is my personal opinion," he continued. "It is a disgrace that the Nigerian [army] is said to be retreating from this band of terrorists. I think it is a disgrace that they are not able to do the job. It is just totally unacceptable. The fact that the Nigerian government is also not cooperating with the American military to try and resolve the problem is also totally unacceptable."
The pastor added that people in Nigeria are also fed up and are holding protests every day "against government inefficiency and corruption."
CANAN announced earlier this week the launch of its first global platform for Nigerian victims of terror at its Oct. 5 annual dinner at the JFK Hilton Hotel in New York.
A press release stated that the international platform will "send the message that all people of goodwill are united in ensuring that victims of terror in Nigeria are well catered for."
CANAN President James Fadele added that the association will also be launching a $1 million international relief fund for victims of Boko Haram, including the over 200 Nigerian schoolgirls who were abducted by the Islamic militants in April.