ISIS Giving Nigeria's Boko Haram Advice on Establishing African Caliphate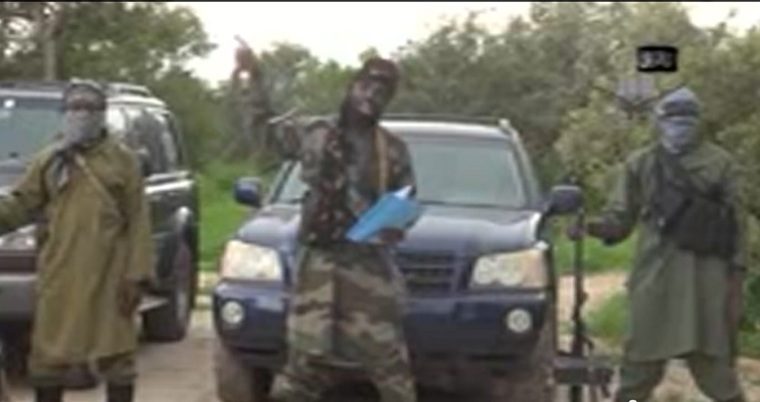 Terror group ISIS, which is active in Iraq and Syria, is reportedly strengthening its ties with Boko Haram in Nigeria, offering the militants advice on how to build an African caliphate.
"Unless swift action is taken, Nigeria could be facing a rapid takeover of a large area of its territory reminiscent of ISIS's lightning advances in Iraq," The Nigeria Security Network warned.
The Independent noted that intelligence agencies have been raising concern that what initially looked like symbolic links between ISIS and Boko Haram have now developed "into a practical relationship" with the former offering advice on strategy and tactics.
The U.S. and most western powers have focused their attention on ISIS, launching air strikes and supplying the Iraqi and Kurdish regional governments with arms, but some organizations have warned that Boko Haram is fast establishing a reign of terror that more than equals the Islamic State.
"As the US President Barack Obama is articulating a strategy to degrade and destroy ISIS, we urge him not to forget Boko Haram as well. Every moment we leave Boko Haram alone empowers the terrorists to become even more devious and devilish," Christian Association of Nigerian-Americans Executive Director Pastor Laolu Akande said in a statement on Tuesday.
Christian leaders have said that tens of thousands of Christians and Muslims are fleeing the northern parts of Nigeria where Boko Haram have captured several towns, including Michika earlier this week.
"Boko Haram is determined to eliminate every sign of Christian presence and many churches have been destroyed or torched. Last week in a village in the area of Maiduguri, Boko Haram took over the parish for its local headquarters," said Fr. Patrick Tor Alumuku, social communications officer in the archdiocese of Abuja.
While the Nigerian terror group has been attacking government buildings, bombing churches and shooting congregations since 2009, only in the past few months has it began capturing entire towns and setting up bases to control territory – a move that also parallels ISIS' current strategy in Iraq and Syria.
"At the moment we're only seeing crude forms of governance – the implementation of sharia law and setting up of check points," said Andrew Noakes, NSN coordinator.
"They're not reported to be setting up government departments or running services. It's unclear whether they have the ability – or desire – to actually govern."
Boko Haram leader Abubakar Shekau declared the establishment of a "Islamic Caliphate" in the predominantly Christian town of Gwoza, which was captured in August.
"Thanks be to Allah who gave victory to our brethren in (the town of) Gwoza and made it part of the Islamic caliphate," Shekau says in a 52-minute video, which also showed the execution of civilians.
Both the Nigerian and Cameroonian armies have fought back against Boko Haram and reportedly killed hundreds of Islamic militants in recent battles, but the true extent of the terror group's numbers and resources remains unclear.
Alhaji Baba Ahmad Jidda, secretary to the Borno state government, said: "At this very moment, most parts of Borno state are being occupied by Boko Haram insurgents. Government presence and administration is minimal or non-existent across many parts of the state, with economic, commercial and social services totally subdued. Schools and clinics remain closed. Most settlements in the affected areas in the state have either been deserted or access to them is practically impossible."
Akande added that while addressing the threat from ISIS is important, he urged the international community not to take away its focus from what he called the Nigerian version of the Islamic State.
"Let the world pay attention to the other caliphate," he said.