Boko Haram Leader Abubakar Shekau, Who Has Massacred Thousands of Christians, Has Been Driven Out of Power, Claims Chad's President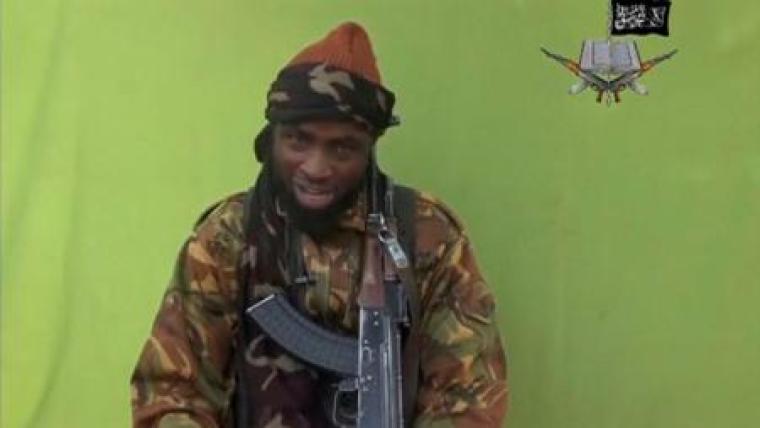 Notorious Boko Haram leader Abubakar Shekau has been driven out of power and replaced by a new leader, the President of Chad Idriss Deby has claimed.
"There is someone apparently called Mahamat Daoud who is said to have replaced Abubakr Shekau and he wants to negotiate with the Nigerian government," Deby said in a statement, according to The Telegraph on Saturday. "For my part, I would advise not to negotiate with a terrorist."
Shekau's Boko Haram has terrorized Nigeria and the surrounding countries for over six years, killing well over 13,000 civilians, among whom are both Christians and Muslims. Under Shekau's leadership, the terror group's mission has been to drive out all followers of Christ from Nigeria.
In April, the group changed its name to 'Islamic State's West Africa Province,' reflecting its allegiance with ISIS in Iraq and Syria.
Shekau and Boko Haram also made international news headlines in 2014 with the kidnapping of over 200 Nigerian schoolgirls in the town of Chibok, though the terror group has kidnapped many more women and children as well.
Deby's Chad has been fighting Boko Haram near Nigeria's border, and on Tuesday declared that the jihadists are on the back foot and should be defeated "by the end of the year."
It has not yet been confirmed whether Shekau has indeed been ousted, but there have been rumors in recent months that the terrorist has fled Nigeria.
"Boko Haram is decapitated. There are little groups (of Boko Haram members) scattered throughout east Nigeria, on the border with Cameroon. It is within our power to definitively overcome Boko Haram," the president told reporters in the Chadian capital, N'Djamena, on the 55th anniversary of Chad's independence from France.
There have been a number of incorrect reports in the past of Shekau's death, however, with the jihadist leader resurfacing at later points to shoot down the claims.
"Here I am, alive. I will only die the day Allah takes my breath," Shekau said in an October 2014 video, and vowed to continue implementing strict versions of Shariah law and pursuing his "African Caliphate."
"Nothing will kill me until my days are over. ... I'm still alive. Some people asked you if Shekau has two souls. No, I have one soul, by Allah," he added.