Bono Apologizes as Accusations of Sexual Coercion, Bullying Surround His Anti-Poverty Charity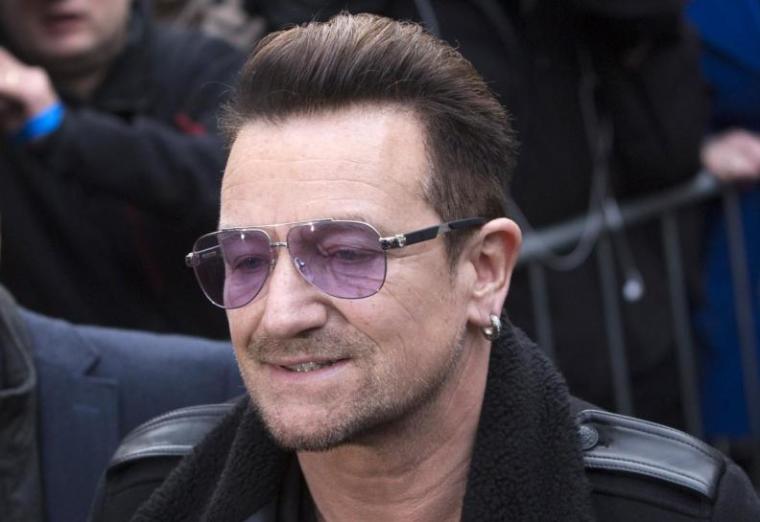 Christian rock star Bono, the frontman of the popular Irish rock band U2, voiced his outrage last weekend as allegations of abuse, sexual coercion and bullying surrounding the global anti-poverty charity he co-founded.
Bono told the Daily Mail on Saturday that he was "furious" to hear about the recent allegations of sexual coercion and bullying that were committed by employees of the ONE Campaign office in Johannesburg, South Africa.
ONE is an advocacy organization that seeks to end poverty and preventable diseases all over the world, especially Africa, that has over 9 million members.
"We are all deeply sorry. I hate bullying, can't stand it," Bono told the Daily Mail. "The poorest people in the poorest places being bullied by their circumstance is the reason we set up ONE."
"So to discover last November that there were serious and multiple allegations of bullying in our office in Johannesburg left me and the ONE board reeling and furious," Bono continued.
Bono, who co-founded the organization in 2004, also assured that "I need to take some responsibility for that."
Bono's statement comes as the Daily Mail reported that former ONE employees have filed a legal case against the organization as they seek compensation for being "subjected to a 'toxic' culture of bullying and abuse."
As the Daily Mail prepared to publish the report, ONE CEO Gayle Smith released a statement.
Smith, who took over as ONE CEO in March 2017, explained that she first learned of the allegations in November 2017 after former employees took to social media to open up about how they were mistreated by their superiors in the organization. The complaints stated that the concerns were never addressed.
After learning of the reports, Smith said that the ONE Campaign acted swiftly to investigate and reach out to individuals who were willing to speak about what they experienced.
The ONE investigation yielded "evidence of unprofessional conduct and, in particular, what I would characterize as bullying and belittling of staff between late 2011 and 2015 in our Johannesburg office," Smith stated.
According to Smith, some staff members were called names and others said that they were assigned to do domestic tasks on their manager's home.
One former employee even told investigators that her manager made "sexist and suggestive comments about her to a government official from another country."
Smith added that when ONE was told last week that former employees were going to file legal action and seek compensation, a new and more serious allegation had emerged.
"They informed us of a new allegation that [the female employee] was demoted because she did not become intimate with the official," Smith said. "We have not been able to corroborate these appalling claims. We do not discount any allegation — we investigate them and will continue to do so should others arise."
Smith admitted that the investigation shows that ONE needs to "own an institutional failure" and strive to "ensure that our organization has in place the systems, policies and practices needed so that this never happens again."
"Although there have been many changes to our management team since the time of these allegations, I am the President and CEO here today, so I have taken and will continue to take responsibility," Smith added. "And my choice, since the beginning, has been to move swiftly and transparently, including by last week voluntarily sharing with the UK Charity Commission our report of the investigation and the steps we have taken."