Boy, 5, fatally crushed by granite table top at Texas church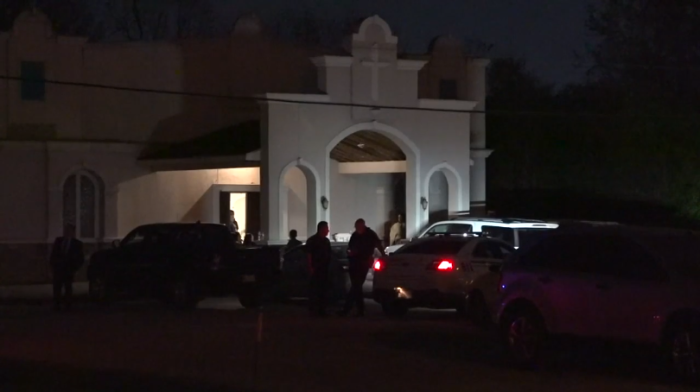 The Harris County Sheriff's Office is still trying to determine how a 5-year-old boy managed to topple over a granite table top that crushed him to death as he played at a church in Houston, Texas, on Thursday night.
According to news station KPRC the tragedy occurred at about 9:30 p.m. at the Signs and Wonders Apostolic Outreach Ministries led by Apostle Dwayne McCarty and Prophetess Schantel McCarty in north Harris County. 
In a statement to The Christian Post Friday, the Harrison County Sheriff's Office said when they arrived on the scene they were told that the 5-year-old boy was inside a room playing by himself when tragedy struck.
"A large granite top fell on top of him. The 5-year-old was transported by ground to Memorial Hermann where he was pronounced deceased. Homicide [detectives] are trying to determine how he managed to topple over the table onto his person," the statement said.
It is unclear how many people were at the church when the incident took place.
Senior leaders at Signs and Wonders Apostolic Outreach Ministries did not respond to requests for comment Friday. However, a member of the church told CP that it was a different church that was meeting in the church building on Thursday night.
"That was not a part of our church services. That was a totally separate church and organization," she said.
When asked if Signs and Wonders Apostolic Outreach Ministries owned the building, she replied "No," and suggested she would try to find out the name of the church that was meeting in the building.
"That's not us," she insisted.
According to ABC 13, the table that killed the boy, whose identity is being withheld by police, was not bolted down. A parishioner told the network that the table, which was reportedly made by a church member, takes a couple people to lift it. They also expressed shock that it toppled over. About six years ago, Apostle McCarty launched an unsuccessful campaign to raise $15,000 on crowdfunding platform Indiegogo to help fund an ambitious plan to create a mix-used income generating church project that would include a 24 hour children's day care and community center.
"It is our mission to be an Apostolic Church, commissioned by God to walk in the prophetic anointing. We are to train, equip, and empower men and women through the inspired word of God, and to build strong ministry teams within the five fold i.e. The apostles, prophets, evangelist, pastors, and teachers. We are snatching the blindfolds of Satan off of the eyes of Gods people, and setting the captives free from bondage through the work of the Holy Spirit," he wrote in introducing his church.
"We believe in the word of God where it says to train up a child the way they should go, and that when they get older they will not depart from it. It is our vision to have a 24-hour Christian day care that would eliminate the stress of parents working over night or late hours. This day care would specialize in teaching life skills, education through computer rooms, as well as train them through the word of God," he said.