Brad Pitt's Mom Urges Christians to Pray; Blasts Obama on Abortion, Gay Marriage
Although Hollywood icon Brad Pitt may be a die-hard supporter of President Obama, the same cannot be said for his mother who in a letter to the Springfield News-Leader, said Christians should pray before casting their vote for president.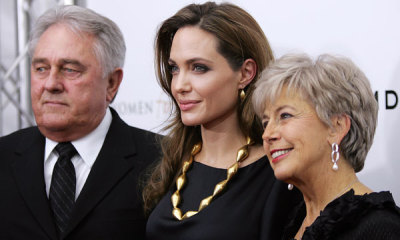 "I hope all Christians give their vote prayerful consideration because voting is a sacred privilege and a serious responsibility," Jane Pitt wrote.
Ms. Pitt penned her response to an op-ed writer who said many Christians could not vote for a Mormon. But with the other choice being Obama, who supports abortion and homosexuality, Richard Stoecker said in the piece that some, including him, will vote for neither.
While also expressing her disagreement with the tenets of the Mormon religion, Pitt cautioned against his choice. She stated, "But I think any Christian should spend much time in prayer before refusing to vote for a family man with high morals, business experience, who is against abortion, and shares Christian conviction concerning homosexuality just because he is a Mormon."
"Any Christian who does not vote or writes in a name is casting a vote for Romney's opponent, Barack Hussein Obama – a man who sat in Jeremiah Wright's church for years, did not hold a public ceremony to mark the National Day of Prayer, and is a liberal who supports the killing of unborn babies and same-sex marriage."
Brad Pitt, who is engaged to actress Angelina Jolie, has voiced his support for same-sex marriage, even going as far as to say he would not marry unless everyone in the county – including homosexual couples – had the same rights.
Speaking of his mom's personality, Pitt once said, "She's very, very loving – very open, genuine, and it's hilarious because she always gets painted in the tabloids as a she-devil. There's not an ounce of malice in her. She wants everyone to be happy."
Pitt and Jolie announced their engagement after several years together. The couple also has six adopted children.
 Brad Pitt's Mom Pens Letter Opposing Gay Marriage