Brandy Talks Renewed Faith in God After Overcoming Depression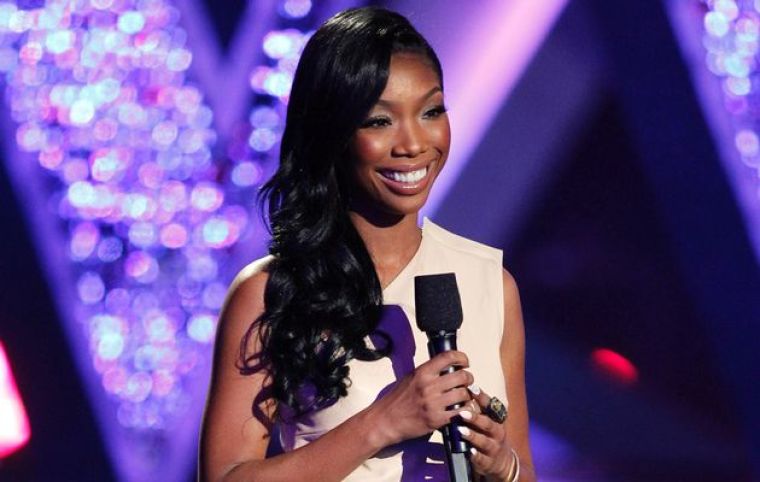 One year after spiraling into a state of depression, R&B singer and actress Brandy Norwood, says she now has a renewed sense of faith in God.
The entertainer known as Brandy, 36, says she has a new outlook on life now that she has landed the role of Roxie Hart in the Broadway play, "Chicago." She spoke to NewYork.com about moving past the state of depression she was in with help from God.
"People would never guess the dark space that I was in about a year ago and how long I was sad and depressed. Long story short: I cried out for help and the decision followed to be the best version of myself," she recalled. "I then did the work spiritually, mentally and physically and saw my old life disappear. 'Chicago' presented itself to me and I then stepped into my dream."
Brandy is glorifying God now that she's "wide awake" and believes He was preparing her for something special before she secured the role of Roxie Hart.
"When Chicago presented itself, I knew that this was the 'something' that God was preparing me for," Brandy told Newyork.com. "I was very nervous because it was an unknown territory but I kept hearing in my spirit, 'God wouldn't put something in front of you that you couldn't do.'"
The singer recalled having to overcome disappointment with her career which led her to lose faith in herself and God.
"At the end of the day, I stopped believing in myself and I started to lose faith in God and what He blessed me with. I stopped believing," she revealed. "Now, I'm dreaming again and I believe that any and everything is possible. It took a while for me to get to this place, but I'm here now and I'm never going to stop believing ever again."
Brandy further explained that she hopes to be a source of inspiration for others with her newfound belief.
"I know who I am and what I am here to do and I know that God is always with me, for me, and rooting for me," she told Newyork.com. "That's enough to inspire the world."
Last year Brandy appeared on "Oprah: Where Are They Now," to speak with the 61-year-old media mogul about her life. She recalled the fatal car accident in 2006 which resulted in her accidentally killing a woman while behind the wheel.
"You never wake up thinking that today's the day that something like this would happen," Brandy told Oprah. "Being involved in something that tragic and I couldn't believe it, and I don't like to think about it because I don't think that is something I could ever get over or truly understand. But that was one of the worst times of my life."
Brandy admitted, however, that she strengthened her faith in God after the accident.
"I realized that God is real because I had no one else to depend on," the singer revealed. "So, I did a lot of speaking to God, a lot of praying and a lot of journaling."
When her good friend and fellow singer Whitney Houston died in 2012, Brandy told Oprah that it was also another tragic moment in her life that impacted her spiritually and now believes the singer is one of her angels.
"Whitney and I were very close. I couldn't accept the fact that she was no longer here," she said. "... She's definitely one of my angels."