Kierra Sheard Reminisces About Life Changing Start in Gospel Music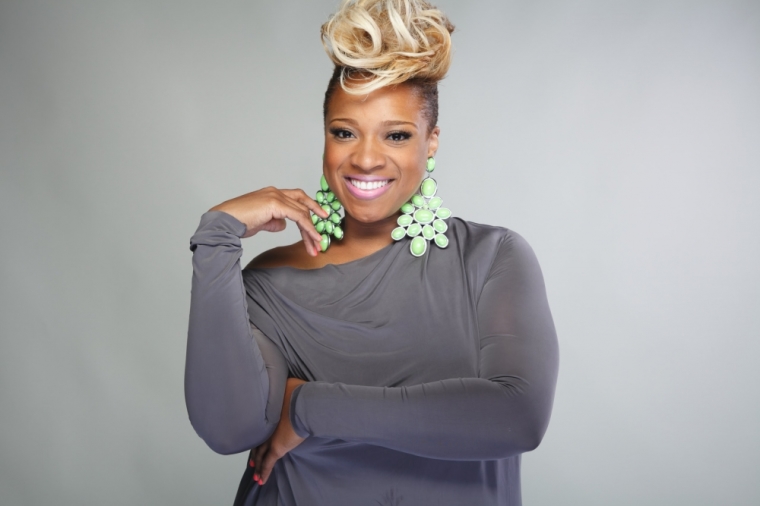 Kierra Sheard journeyed back to the neighborhood where she was raised in Detroit recently for an episode of the Toyota series, "#BLX" where she gave fans a glimpse of her Christian roots.
Kierra, 27, has always had a powerful voice which she has used to sing for the Lord in the choir of her father's church since the age of 6. As the daughter of Grammy award winning singer Karen Clark Sheard of the gospel music group The Clark Sisters and Bishop J Drew Sheard of the Greater Emmanuel Church of God in Christ in Detroit, Kierra spoke about her parents' influence on her when taking a walk through her old neighborhood.
"This block is important to me because this is where I saw my father be a provider and shepherd; and I saw my mom be a wife and a mother," Kierra said on #BLX. "...This is where we started making it, we started seeing God do a lot of great things in our lives. This was the home where my mom recorded her first record, Finally Karen and that's when I had my first debut moment."
The singer reminisced as she made her way to her old school up the street where she remembered her first talent show. While she attempted to sing "The Boy Is Mine" by Brandy and Monica, her mother had different plans.
"My mom came in, she changed my song on the spot in front of everybody, I was so embarrassed. She said, 'who's singing that song,'" Kierra recalled her mother questioning. "I said 'me'. She said 'you can try His Eye Is On The Sparrow.'"
Kierra was forced to sing the song, and ended up singing the version without two of the original girls she planned to sing with. However, she was able to do a version with one other girl which changed her life.
"That changed my life because that's who I am today," Kierra revealed. "As a Christian singer, she told me to not be ashamed of what I do."
Kierra also toured her father's church where she grew up.
"My dad has been pastoring I think for 26 years, and I'm 27. This church is my dad's baby so it's like my sibling," she said on #BLX. "I think what made me a woman today is of course having God in my life because we went to church everyday. My dad is a pastor so having God in your life, and being able to have fun and have God in your life."
Kierra previously spoke to The Christian Post about bridging the gap between what many deem secular and gospel music.
"I notice that my generation, youth and young adults, a lot of us support gospel music but we also really support the other genres of music," she told CP. "I've always just wanted to cater to my generation and give them what the world is always giving them. This life is only temporary, so we need things that are going to help us on our journey as far as living for Christ."