Brian Houston gives first interview since Carl Lentz's firing, admits to allowing celebrity culture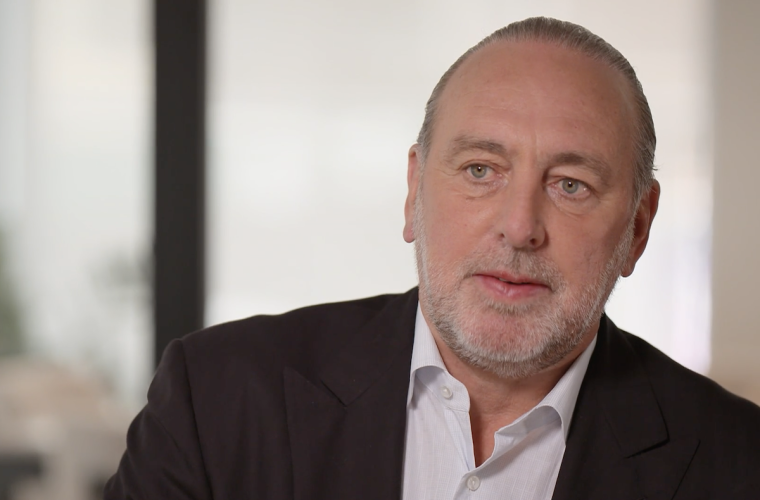 Hillsong Global Senior Pastor Brian Houston gave his first public interview following the firing of former pastor Carl Lentz of Hillsong in New York City for moral failings and "leadership issues" that mired the church amid other scandals. 
The minister sat down with NBC's "Today" show to briefly discuss the controversies surrounding Lentz, and the network also noted changes at two other Hillsong churches: the resignation of Darnell Barrett, creative director of Hillsong Church Montclair in New Jersey, and the resignation of Reed and Jess Bogard from Hillsong Dallas which has since closed. 
During the interview, NBC co-host Savannah Guthrie asked Houston why he didn't intervene with Lentz sooner before announcing in a statement last year that he was fired for "moral failures" and "breaches of trust." 
"Carl was Carl. He's a unique character. There's a lot of things I miss about Carl. But having said that, there were leadership issues that I believe included lying, included what I would call narcissistic behavior," Houston said. 
"I think there's a lot of things I should've known earlier, and hopefully, moving forward, we'll make sure we have far better systems in place and better accountability," he added.
Lentz, who led all Hillsong campuses across the East Coast, was often pegged as a celebrity pastor by the mainstream media. His friends and congregants included A-list stars such as Justin and Hailey Bieber, Kevin Durant, Selena Gomez, Kylie Jenner and others. 
He was also credited with having baptized Justin Bieber in the bathtub of former New York Knicks player Tyson Chandler. But following Lentz's public scandal, Bieber publicly distanced himself from Hillsong, saying that he was never a member of the church and his pastor has always been Judah Smith of Churchome.
When addressing Lentz's celebrity culture, Houston admitted that Hillsong "did allow" a different standard for their A-List parishioners, including Justin Bieber.
"I do think that we did allow a culture to develop where it was one rule for celebrities and a different rule for other people," Houston told Guthrie.
But, he continued, "there's another side to it."
"One person who's obviously been well reported is Justin Bieber," he said. "If you think back several years now, when he was wrecking hotel rooms and basically on the edge of getting deported to Canada ... look at Justin Bieber today. Anyone who's being fair could see a radical change, and so not everything about it is bad."
Houston also pushed back on claims that he was more lenient with Lentz because he drew in celebrity congregants and large membership numbers.
"I find it annoying that people thought that it was important to me and my wife, Bobbie, to attract famous people to church," he asserted.
Guthrie then said some had suggested that Lentz was a lot like Houston.
"On one level, if people say Carl was like me, I'd see it as a compliment because (he's an) incredibly gifted guy. But on another level, I don't think Carl really is anything like me," he continued. "I am ultimately responsible. I am ultimately accountable."
Houston said this season has been "difficult" for them as a church. 
"(This season in the church) has been difficult, clearly, because of a lot of disappointment in some of the things that have emerged," he said. "Some obviously are false. Other things are real. In my mind, if one person is treated badly, that's one too many. If it's true that people have been treated badly or that people have been bullied, I am 100% committed to moving that out of our church."
Houston added, "I have reflected many, many times, and I'm acknowledging that mistakes have been made and that there are things where we need to get far better, much better. I'm not shrinking back from that."
Guthrie suggested that the problems surrounding the global ministry are because of the magnitude of its size. Hillsong has locations in 28 countries and 150,000 weekly visitors worldwide.
Houston insisted that he doesn't believe a church can be "too big," however.
"I just think we have to grow into ourselves," he added. 
Guthrie then hammered at the biblical stance on same-sex marriage and concerns raised by some who identify as gay or lesbian who attended the church in the past and were disheartened to find that the church didn't cater to their lifestyle choices. 
Houston said all are welcome in his ministry, but the church's position will remain biblically-based.
"I want us to get better at the way we communicate and embrace and work with people who are gay," Houston said. "I don't have any personal bias at all against gay or lesbian people. But unfortunately, as a pastor, you don't represent what you think. You represent what the Bible says. And so at this point, we're still a conservative one on the subject of active gay relationship."
"Everyone's welcome. Many, many people who are gay come to Hillsong Church," Houston assured.
Houston concluded the interview by admitting that the recent controversies keep him "awake at night."
"But Savannah, I look you in the eye and tell you, I genuinely believe in my heart Hillsong is a good church," he added.
In a statement sent to The Christian Post last November, Houston revealed that Lentz's termination was due to "leadership issues and breaches of trust, plus a recent revelation of moral failures."
The church then launched an investigation after additional details of his affair with a Muslim fashion designer and actress were made public.
Lentz admitted to the affair in an Instagram post after his firing from Hillsong.
"When you lead out of an empty place, you make choices that have real consequences," he wrote. "I was unfaithful in my marriage, the most important relationship in my life and held accountable for that. This failure is on me, and me alone and I take full responsibility for my actions."
Houston, who founded Hillsong in 1983, first announced Lentz's termination in an email to staff and members of Hillsong East Coast on Nov. 4, 2020. 
"I know this will come as a shock to you, but please know that this action was not taken lightly and was done in the best interests of everyone, including Pastor Carl," Houston wrote in the email.
Houston said how much he and his wife appreciate Lentz, his wife and all of their work with Hillsong over the past decade.
In his post, Lentz said that he and his family gave all they had to serve and build Hillsong NYC over the years. But now, he will focus on rebuilding his family. 
"I now begin a journey of rebuilding trust with my wife, Laura, and my children and taking real time to work on and heal my own life and seek out the help that I need," Lentz stated.
"I am deeply sorry for breaking the trust of many people who we have loved serving and understand that this news can be very hard and confusing for people to hear and process. I would have liked to say this with my voice, to you, in person because you are owed that. But that opportunity I will not have. So to those people, I pray you can forgive me and that over time I can live a life where trust is earned again."