Bringing Freedom to the Caged
Bringing Freedom to the Caged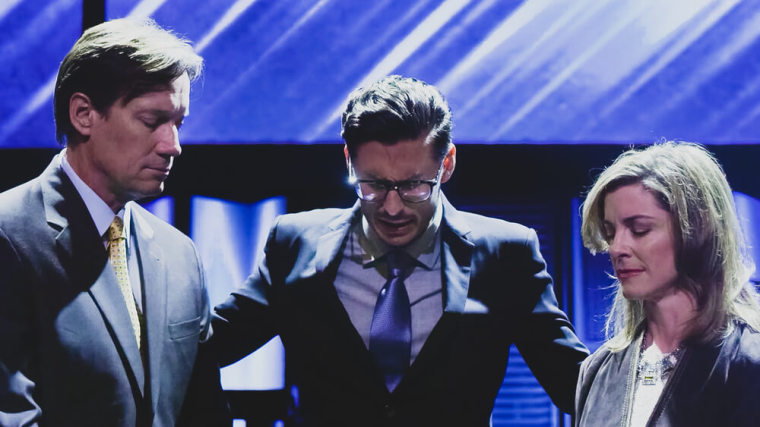 Selling your child for sexual exploitation. Unimaginable? Perhaps. But a heart wrenching reality. The basic human rights of millions of people are being stripped away every year.
The very idea of a human being selling another human being should cause us to rise up in anger and indignation.
This is Human Trafficking Awareness Month. Governments, global institutions, international NGO's and local community groups are to be commended for their tireless work in bringing greater attention to this blight upon humanity.
While there is far greater awareness today than a decade ago so much more needs to be done to decrease and ultimately bring an end to this modern day slavery that impacts millions of vulnerable and innocent victims around the world.
Stepping into this arena is a powerful action drama film, Caged No More, being released in theatres across the United States on January 22nd.
CAGED NO MORE is an riveting feature film that will raise awareness of human trafficking, aid in connecting anti-trafficking organizations, equip parents, schools and churches to aid in prevention, and assist in eradicating trafficking. Starring Kevin Sorbo, Emmy-Award winner Loretta Devine, Alan Powell, and Cassidy Gifford with appearances by Kathie Lee Gifford, and Natalie Grant.
Inspired by real events, CAGED NO MORE is the story of Aggie Prejean, a grandmother on a desperate search to find her two granddaughters, Skye and Elle, who have been kidnapped by their sinister father. As the details behind the girls' disappearance begin to unravel, it's discovered he has taken them overseas to be sold into slavery to settle his drug debt. Aggie enlists the help of the girls' uncle, a well-respected local philanthropist, and his son Wil, who is former Special Forces. A global hunt ensues, and the team will stop at nothing to see the girls safely returned home. CAGED NO MORE is a drama meant to engage and educate audiences on the realities of human trafficking.
There has been much in the media about the refugee crisis spawned by the tragic conflict in the middle east. However, many are unaware that there are children being exploited for sexual purposes every day in camps and refugee settlements. The victims of war become victimized again and again. In Thailand, young female Pakistan refugees are being forced to make porn movies.
But the victims of human trafficking are not just off in some far away land but also in the United States. In every State there are reports of human trafficking. In the very communities in which we live, work and go to church.
It is beyond time to bring an end to this human calamity. We in the Church should be on the forefront of the fight. As Jesus followers we recognize that every human being is created unique in the image of God. And as such we must do all we can to protect the dignity of each person. We can no longer be complacent and stand idly by. Our compassion must move into action. We move our emotion to motion and put act in our activism.
So I would urge you to go and see Caged No More. But don't go alone. Take some of your family members or members of your Church small group. Afterwards discuss the film. Talk about what you can do individually and together to join this movement to end human trafficking, to end the selling of children and the exploitation of our fellow human beings. 
The Rev. Dr. Geoff Tunnicliffe is Chairman of the Board of Advisors of Christian Media Corporation International (CMC); advisor of "A.D. The Bible Continues"; global strategist for Crossroads Global Media Group; YouVersion International Ambassador; "Unashamedly Ethical" Global Ambassador and Strategist; and former secretary general of the World Evangelical Alliance.