'Bringing Up Bates' Daughter Reveals Infertility Struggle, Says It Affected Relationship With God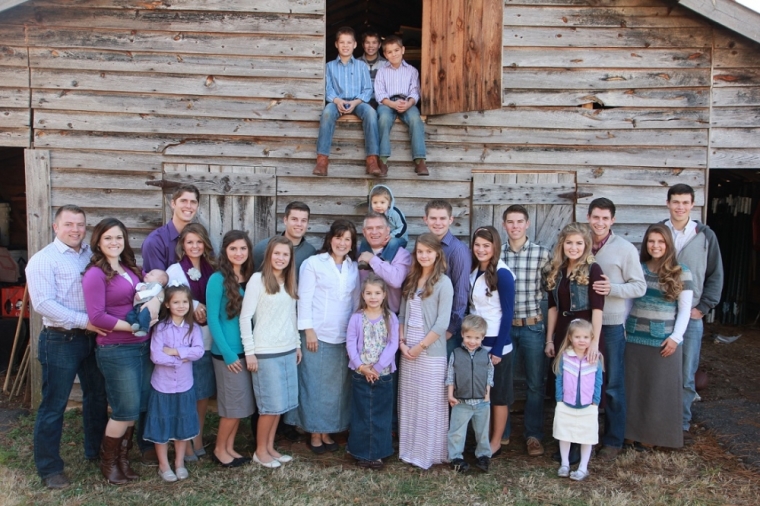 The sixth season of "Bringing Up Bates" launched this month with a celebration of love as members of the Bates family wed or plan weddings. But in a new blog post, Bates daughter Michaela Keilen opened up for the first time about her her struggles with infertility and how it has impacted her relationship with God.
UP TV's "Bringing Up Bates" has had great success highlighting the 19 children and counting clan but in a transparent piece on her blog this week, Michaela admitted that she has been having trouble growing a family of her own with husband Brandon Keilen.
In the post, titled "Learning to Trust," the 24-year-old admitted that she has dreamed of being a mother her whole life.
"The past few weeks and months have taken me down a path that I never expected to walk. It has been a journey that has completely changed my life. My faith has been challenged in a completely unexpected way," she said.
"Growing up I always dreamed of being a mother someday. Nothing excited me more as a child than hearing the news that I was going to have a new little brother or sister. I loved babies, and it was a delight to help care for them ... Every time I rocked a baby to sleep, I dreamed of someday cuddling my own little one."
Keilen went on to say that during this battle she saw all of her friends getting pregnant and her desire for a baby grew so strong that she began to question her faith in God.
"I kept asking, 'Why me?' I had never before experienced the emotional pain that I was feeling at this time, and for the first time in my life, I didn't feel like spending time with God or praying. It seemed that He was withholding something so precious from me for no reason at all. It didn't seem fair," she confessed.
According to a statement shared with The Christian Post by her public relations company,
Keilen "did not write this piece for publicity." She only wished to share with others her struggle in hope to inspire people who face the same battle. Her words are seemly resonating with people and hundreds have commented on her post, commending her for her bravery.
The Keilens will celebrate their two-year wedding anniversary in August and although they do not have their child yet she said this has brought them closer than ever. She also noted that her honesty with God and His response has changed her heart.
"The following weeks God started allowing me to see how He had guided and provided throughout this entire journey. Not only has God shown me His hand of provision on the medical side of this walk (finding doctors, searching for answers, providing finances), He also has allowed me to see how this time has knit our hearts together as a couple," she testified.
The Bates daughter also thanked her parents and the show's fans for reminding her of God's faithfulness through it all.
"This has been a hard subject to talk about and very painful to share with others, but I have received so much encouragement from so many who have reached out to us over the past year," she concluded. "We are truly grateful, and we are trying to learn to just rest in His plan!"
You can catch Michaela and Brandon on the sixth season of "Bringing Up Bates," which airs Thursdays on the Up Network.