'Bringing Up Bates' Family Shares Story of House Fire as They Raise Money for Volunteer Fire Dept.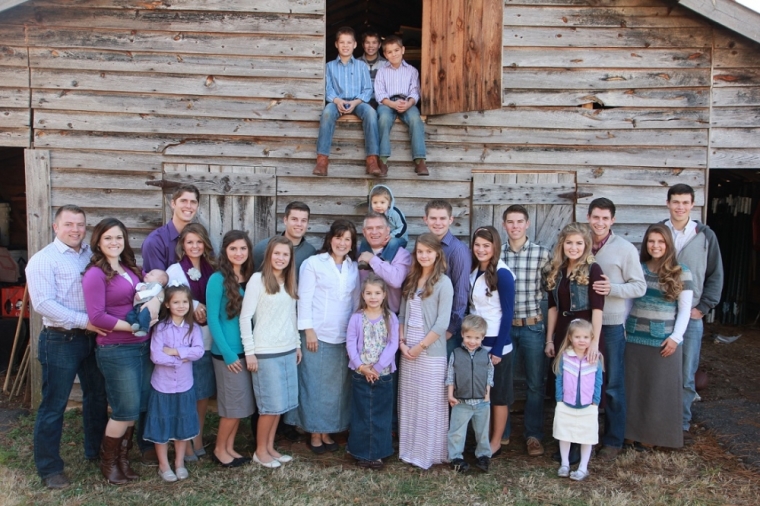 On UPtv's latest episode of "Bringing Up Bates" the family raises money for their local volunteer fire department whose members saved their home last year after a fire started in the laundry room.
Gil and Kelly Jo Bates released footage of the November 2016 blaze that nearly destroyed their home. As footage of the fire was shown the parents of 19 described the in-home accident that ignited the fire.
"The fire that happened last year at the house, it started when a couple of our boys were playing with a lighter, and the laundry room caught on fire," Gil said on Thursday night's episode. "Thankfully nobody was hurt, but it was a very scary time for our family. It could have been way worse. We're just thankful it didn't get out the roof, and the firefighters helped put it out, and it didn't burn the house to the ground."
"And if the fire department hadn't responded as quickly, it could have easily spread to neighbors houses, to the woods, to the community," Kelly Jo added.
The episode began with a fire safety talk given by two firefighters from the Medford Volunteer Fire Department who visited the Bates home to install smoke detectors.
As a way of giving back to the firefighters who saved their home, the Bates family held a car wash at Clinton Drug Store. They raised over $300 and donated it to the fire department.
"I think there's something really special about living in a small town," said Kelly. "People want to reach out and help, and when they found out this was for the fire department, people in the community started coming by and not because they needed their car washed — because it had rained that day — but they just wanted to help out."
According to a statement shared with The Christian Post, the sixth season of "Bringing Up Bates" will feature a "summer of love for the family."
"From Carlin's blooming relationship (will it become a courtship?) to Tori's deepening bond with Bobby (will it end in a proposal?) to someone getting married in the premiere (who will it be?), love is blooming for the Bates. And lately, their simple rural lifestyle in Tennessee is in a flurry of transitions as this remarkable and ever-expanding family continues to navigate life's trials and triumphs. Erin and Chad get pygmy goats, Jeb and Jud take martial arts classes and Jackson gets his learner's permit. Meanwhile, Bobby graduates from college and contemplates moving from Florida to Tennessee to be closer to Tori, and Nathan pursues his dream to be a pilot instructor."
"Bringing Up Bates" airs Thursdays on the Up Network.
Follow Jeannie Law on Twitter:
@jlawcp