British PM David Cameron Asserts Sections of Muslim Community Condones 'Islamist Extremist Ideology,' Which Spurs Youths Joining ISIS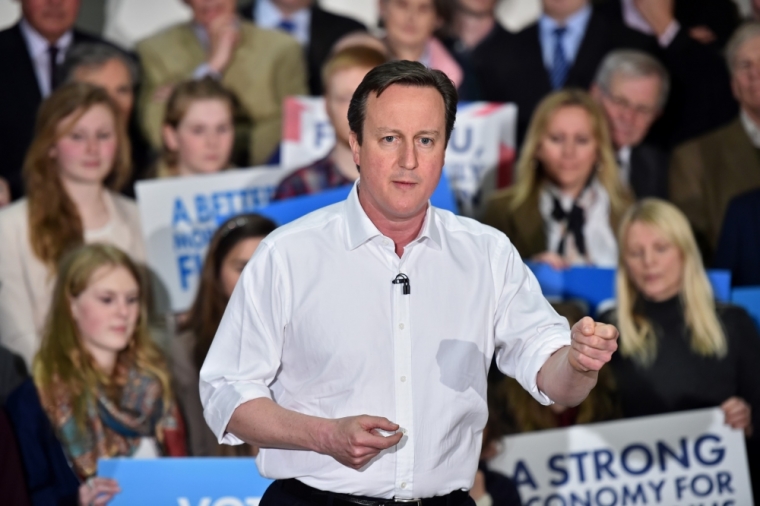 British Prime Minister David Cameron is set to say in prepared remarks that some sections of the Islamic community in the U.K. are failing to speak out against "Islamic extremist ideology," which is leading to young British people joining terror group ISIS.
The Independent reported that Cameron is set to argue at a security conference in Slovakia that when youths see some parts of the Muslim community back home condoning such ideology, they feel motivated to join jihadist groups.
"We've always had angry young men and women buying into supposedly revolutionary causes. This one is evil, it is contradictory, it is futile – but it is particularly potent today. I think part of the reason it's so potent is that it has been given this credence," Cameron is set to say.
"So if you're a troubled boy who is angry at the world or a girl looking for an identity, for something to believe in and there's something that is quietly condoned online, or perhaps even in parts of your local community, then it's less of a leap to go from a British teenager to an ISIL fighter or an ISIL wife than it would be for someone who hasn't been exposed to these things."
A growing number of Britons have left for Iraq and Syria to join ISIS.
Earlier in June, reports revealed that a British family with nine children ranging from ages 3 to 15 have fled to Syria to join the Islamic caliphate.
ISIS' forces have been beefed up by thousands of overseas fighters joining their cause, and by the kidnapping and recruitment of youths that are indoctrinated and trained at the terror group's camps.
Cameron is set to say that ISIS is "one of the biggest threats our world has faced," and identified some of the radicalization he sees condoned by Muslim communities:
"It is an Islamist extremist ideology one that says the West is bad and democracy is wrong that women are inferior and homosexuality is evil. It says religious doctrine trumps the rule of law and Caliphate trumps nation state and it justifies violence in asserting itself and achieving its aims. The question is: how do people arrive at this worldview?"
Cameron explains that not all people who hold such views go as far as advocating violence, but some "buy into some of these prejudices giving the extreme Islamist narrative weight."
There have also been growing threats that ISIS may carry out an attack in the U.K. A report back in March claimed that the Islamic militants are training hundreds of British jihadists to carry out a possible chlorine gas attack on trains and sports games.
"I am convinced that IS (another name for ISIS) fighters are all being given training in chemical weapons and the British ones, who are likely to be more educated, will all be targeted in the hope they may return home," said Colonel Hamish de Bretton-Gordon, the retired head of chemical and biological weapons for the British Army.
"They will have a reasonable idea on how to use chlorine and other toxic chemicals as a terror weapon," he added.