British woman arrested, investigated for calling transgender woman a man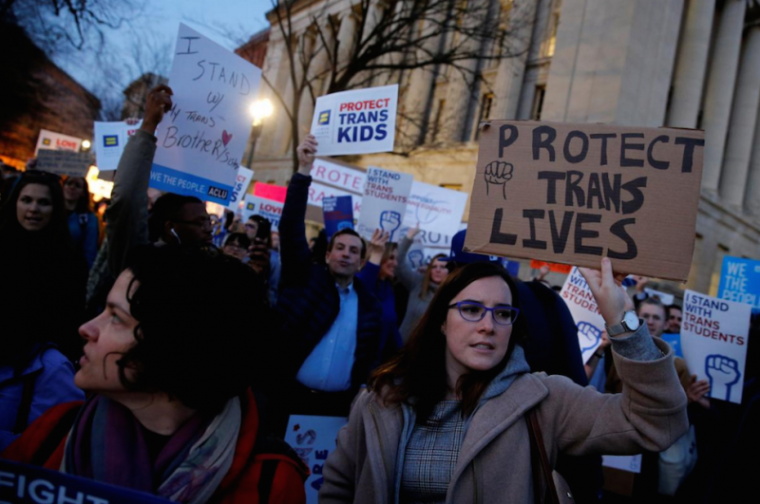 A 38-year-old British mother of two was arrested and detained for several hours after calling a transgender woman a man on social media. She remains under investigation.
Kate Scottow of Hitchin, Hertfordshire, was arrested and detained by three officers, who took her photograph, DNA and fingerprints and confiscated her mobile phone and laptop.
Although the incident took place on Dec. 1 of last year, Scottow remains under investigation and was served with a court order banning her from calling the transgender individual a man online.
"I was then detained for seven hours in a cell with no sanitary products (which I said I needed) before being interviewed then later released under investigation," stated Scottow on the online forum Mumsnet, as reported by the Daily Mail last weekend.
"I was arrested for harassment and malicious communications because I called someone out and misgendered them on Twitter."
Hertfordshire Police confirmed the arrest in a statement to the Daily Mail, saying that they "take all reports of malicious communication seriously."
Stephanie Hayden, a lawyer and transgender individual, filed a complaint against Scottow, accusing the mother of "deadnaming" Hayden, which is a term that means referring to a transgender person by their former name.
According to court papers, Scottow was accused of posting "defamatory" tweets on the social media outlet and for referring to Hayden not only as male but also as a "racist, xenophobic and a crook."
For her part, Scottow has denied harassing Hayden, adding that she holds a "genuine and reasonable belief" that an individual "cannot practically speaking change sex."
The United Kingdom has extensive hate speech laws. In 2003, the nation banned online communication that may cause "annoyance, inconvenience or needless anxiety to another."
According to an October 2017 article by The Times, approximately 3,300 people were detained and questioned for what they wrote online in 2016 alone.
Of that number, The Times found that roughly half of the investigations into the complaints were dropped before prosecutors brought charges against the accused.
Earlier this year, 74-year-old Margaret Nelson, a former humanist celebrant and blogger who lives in Suffolk, received a phone call by police to take down posts in which she was critical of transgender ideology.
Later, a spokesperson for the Suffolk Police sent a statement to The Spectator explaining that the call was a mistake, noting that they "made a misjudgement in following up a complaint regarding the blog."
"As a result of this we will be reviewing our procedures for dealing with such matters. We are sorry for any distress we may have caused in the way this issue was dealt with, and have been in contact with the woman who wrote the blog to apologise," stated the police.