'Brother's Keeper' Explores Forgiveness, Sacrifice and Redemption in Theaters Friday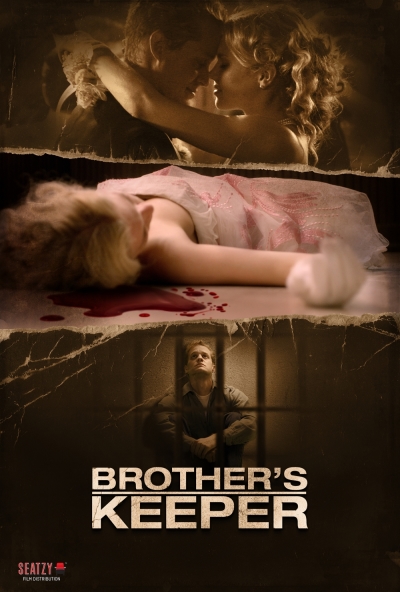 "Brother's Keeper," a new film based on principles of faith and family that hits theaters on Friday, reminds moviegoers that sometimes the greatest revenge is forgiveness.
Inspired by Ephesians 4:32 (NIV) which reads: "Be kind and compassionate to one another, forgiving each other, just as in Christ God forgave you," the film explores forgiveness amidst accusations of an unforgivable sin — murder.
The film also tests faith as well as the bonds of brotherhood when the heinous murder sweeps a small Southern town. It follows the story of identical twins Andy, a rule-abiding student who plans to marry his sweetheart, Maggie, and become a preacher, and Pete, a rebel at heart with no direction and seemingly no future.
The brothers' lives are radically changed when the most powerful family in their Georgia community accuses Pete of Maggie's murder. Desperate to save his brother from death row, Andy concocts a shocking plan, and while vengeance seems likely, "Brother's Keeper" offers a powerful reminder that only forgiveness can truly heal.
Alex Miller, who stars in "Brother's Keeper" as Pete, explained what sets the film apart from other faith-based films this year in an interview with The Christian Post.
"It's not based on a biblical story, [and] it's different than a lot of faith-based films that I've seen come out because it is a period piece," said the actor. "It's set during the '50s, so it's interesting because that was such a pure time."
The film reveals how difficult forgiveness can be in extreme circumstances, and Miller said it will appeal to moviegoers through feelings of anger and compassion for characters.
"People are looking for good stories, they are looking for something they can relate to, something that moves them, touching, that makes them think," added the actor.
Miller went on to compare "Brother's Keeper" to 1994's "Shawshank Redemption," which is ranked one of the American Film Institute's top movies.
"When your life is pushed to the limit — that is where faith can come in and help you," said Miller. "Redemption can be helpful because it takes the load off, and the guilt, and it helps you let it go. I hope people can take that from the film, and enjoy it for what it is; a good film."
Watch the trailer for "Brother's Keeper" here. For ticket information, visit Seatzy.