Brussels Police Arrest 16 in Late-Night Raids in Search for Paris Terror Suspect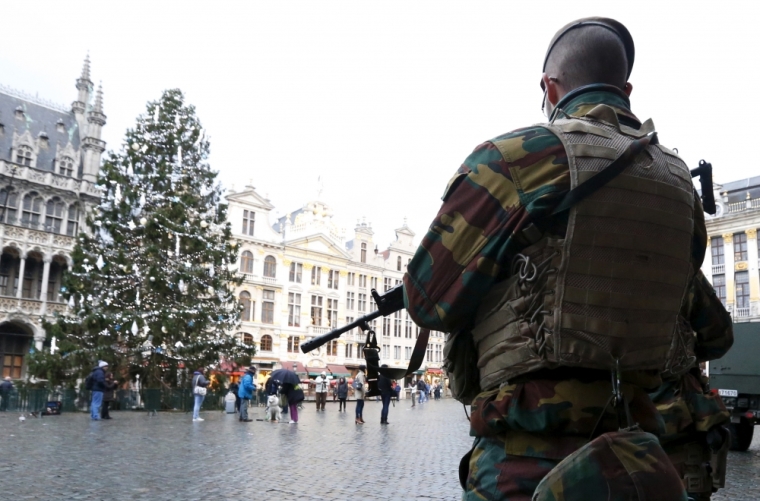 Brussels remained on highest terror alert for a third day on Monday as a prime suspect in the deadly Paris attacks was still on the run in the Belgian capital. Police arrested 16 people in late-night raids, but no weapons or explosives were found.
Salah Abdeslam, a 26-year-old resident of Brussels suspected to be among the Islamic State militants who carried out six attacks in Paris on Nov. 13, killing at least 130 people, continued to elude Brussels police Monday.
This is despite a series of raids conducted by armed police in their armored vehicles and aided by helicopters, according to Reuters.
Police searched 19 premises in the capital city and three in a nearby industrial city. While 16 people were arrested in the raids, no weapons or explosives were found, federal prosecutor Eric van der Sypt told reporters early Monday. In one incident, police fired on a car that was later found in Brussels, but it was not clear if it was linked to the case, he added.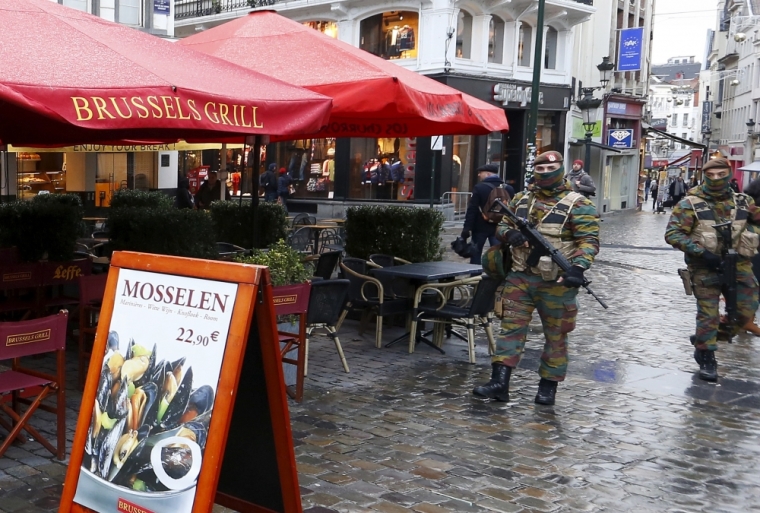 "What we fear is an attack similar to the one in Paris, with several individuals who could possibly launch several attacks at the same time in multiple locations," Belgian Prime Minister Charles Michel told reporters Sunday evening.
Michel indicated that commercial centers, shops and public transportation could be targeted for attacks.
According to reports in local media, Abdeslam had been briefly spotted in the eastern city of Liège before vanishing again.
The suspect's elder brother blew himself up at a cafe in Paris, but Abdeslam — a petty criminal who ran a bar in Brussels' Molenbeek immigrant quarter — did not, and is now caught between security forces and other men from IS, who are allegedly keeping an eye on him. A third brother, who is not a suspect, has said Abdeslam may have thought better of going through with the killing.
Brussels has been put on maximum alert not just because of Abdeslam, Belgian interior minister Jan Jambon said on a national television Sunday. The terror assaults in Paris possibly involved a bigger network than what was believed initially, he explained.
The New York Times quoted a former French intelligence official close to the investigations as saying that there could be an additional eight to 10 people with weapons and explosives in Brussels.
Michel told reporters Saturday that attacks in more than one location were possible. "We are talking of a threat of several individuals with weapons and explosives, to launch acts, maybe even in several places at once."
One of the men who drove Abdeslam to Belgium as he was fleeing Paris said he appeared to have a large jacket and could be ready to blow himself up. The fugitive's friends, who had spoken to him on Skype, told ABC News he was hiding in Brussels and desperately trying to reach Syria.