Businessman Starts New Christian College to Tackle Epidemic of Students Losing Faith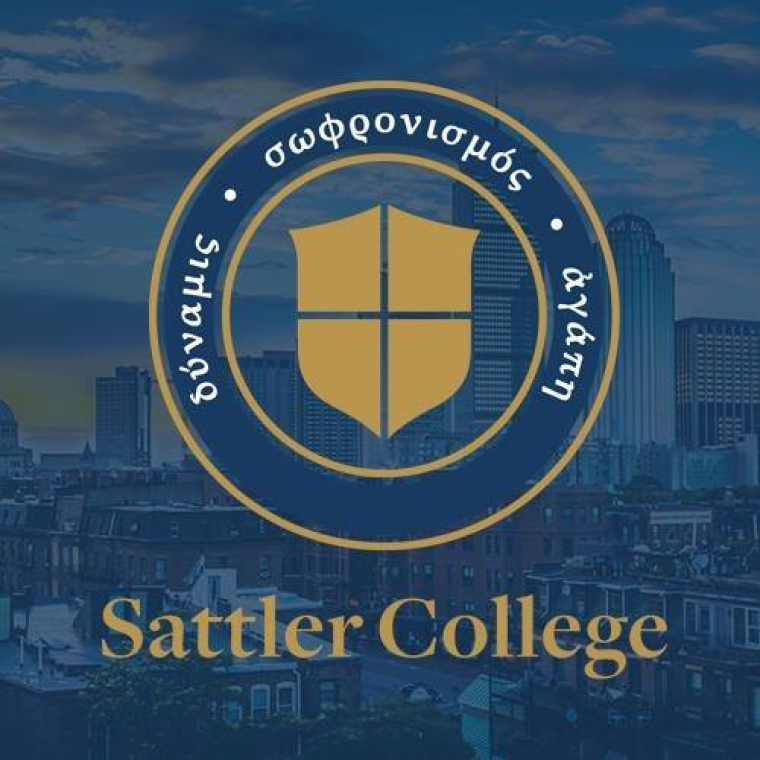 A new college founded on "the biblical vision of Christian discipleship" will open up in the heart of Boston next fall and will offer conservative Christians devoted to seeking a "classical" Christian education an alternative to America's "broken" higher education system.
Sattler College, a small nondenominational Christian college named after one of the leaders of the Anabaptist movement, is now accepting applications for students looking to be a part of the school's inaugural class when the doors open in the fall. The school is even offering as many as 30 students free tuition for the first year.
The college, which was founded by 42-year-old Boston businessman Finny Kuruvilla, will be housed on a floor of a Boston skyscraper and was founded with the hope of being a solution to an ongoing epidemic occurring in the United States today: Christian students losing faith after they go off to college.
"Jesus said in Luke 6:40 that every student when he is fully trained will be like his teacher. I sometimes call that the iron law of discipleship," Kuruvilla, who is Harvard University educated, told The Christian Post in a recent interview. "It is not a surprise that when you have young people who are impressionable when they are 18 years old and you put them at the feet on some brilliant person who is an atheist or Muslim, Buddhist or whatever the religion is that they eventually will lose their original faith. That is a tremendous tragedy."
"We in America continue to send young people like sheep to the slaughter away to colleges and not really think about this problem," Kuruvilla continued.
Every student who enrolls in Sattler College will be required to complete a "rigorous and well-defined, college-wide curriculum" in which students will have to become proficient in church history, biblical Hebrew, biblical Greek, and take apologetics classes.
Additionally, students will have to take classes aligned with their majors. Sattler College will offers majors in human biology, business, computer science, history, and biblical studies.
In addition to the core curriculum, every student must complete a four-year discipleship program to ensure that they are not only learning about their faith but putting it into practice as well.
"[Today's colleges] are producing, despite being raised in the church environment, people who have very little knowledge of the Word of God and who are struggling to articulate even the basics of the faith," Kuruvilla asserted.
"If you look at the original colleges, Harvard, Yale, Princeton, all of them, in order to graduate, you had to show proficiency in Hebrew and Greek, Latin, Old Testament and New Testament. You had to show that you were competent in these subjects. Today, literally zero colleges in America have that requirement. I think that is a shame that we went from 100 percent of our colleges requiring that a couple hundred years ago to now, zero. We are going to be the college that brings that back."
The college will be headed by founding President Jim Bradford, the former dean of Vanderbilt University's business school in Nashville, Tennessee.
"For the first class, we are only looking to get somewhere around 20 students, maybe as high as 30," Kuruvilla explained. "We want a very academically accomplished but also spiritually engaged group of young people. So our criteria are fairly stringent."
According to the Sattler College website, the first 30 accepted applicants to Sattler College will receive full funding for their first year of tuition. The deadline for students to apply to Sattler College is Jan. 15.
Since Sattler College will only have about 20 to 30 students for its first year, there will only be three faculty members on staff during that time, Kuruvilla stated.
Sattler College has a 10-year lease on the floor of a Cambridge Street office building but also has rented out spaces for male and female dorms.
Kuruvilla said that the school plans to expand to about 250 to 300 students by the end of its 10-year lease.
As the College Board finds that average cost of tuition and fees at private colleges across the U.S. is about $34,740 per year, Kuruvilla said that as of now the cost of one year of tuition at Sattler College is about $9,000 per year, not including room and board. That tuition cost, Kuruvilla said, could go down to as low as $4,000 to $5,000 per year depending on if the school is able to receive added outside financial support.
Kuruvilla said that Sattler will also offer cheaper room and board than most other private colleges.
"I look at the transcript of most young people who have now spent $250,000 for college. They have a completely shotty set of courses with a lot of holes and gaps. They don't know their faith and they have a random set of classes," Kuruvilla said. "We think that the modern higher ed system is too expensively, academically weak and it is hostile to faith. There is no reason why we should tolerate this kind of a system, especially with our most valuable resource being young people."
When asked why Christian students should attend Sattler College rather than established Christian colleges like Wheaton College in Illinois or Liberty University in Virginia, Kuruvilla accused traditional evangelical institutions of moving away from biblical stances on issues such as divorce and sexuality over the last several decades.
"That commitment to the authentic, historic faith is something that is a big differentiator between Sattler College and Wheaton and Liberty and those kind of places, which tend to be more traditional evangelical places," he said. "Even many of the students don't realize how much doctrines are changing in those kinds of places."
According to a news release, Sattler College projects to receive at least $30 million in funding from an "external source" over the next 25 years.