California will expedite licensing process for nurses willing to perform abortions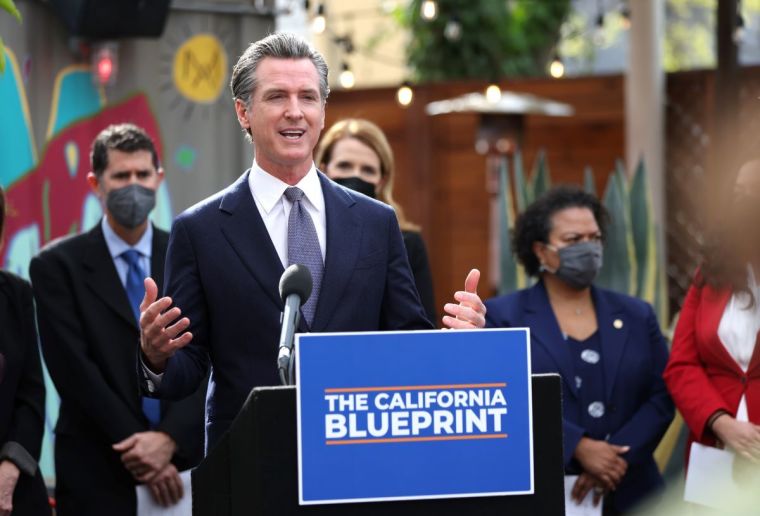 A California bill expediting the licensing process for healthcare professionals who intend to perform abortions went into effect this month as part of the state's effort to expand abortion access after the overturn of Roe v. Wade. 
The bill, AB 657, requires the Medical Board of California, the Osteopathic Medical Board of California, the Board of Registered Nursing and the Physician Assistant Board to expedite the process for individuals who provide a letter declaring their intent to perform abortions. 
A spokesperson for the Medical Board of California confirmed in a Monday statement to The Christian Post that the bill went into effect on Jan. 1.
"[T]he board is currently expediting the licensing process for applicants who demonstrate they intend to provide abortions within the scope of practice of their medical license," the spokesperson stated.
In a follow-up statement on Tuesday, the spokesperson clarified that the Medical Board of California only licenses allopathic physicians, not nurses or osteopathic medical doctors. 
According to the bill, the facility that the applicant works for or is contracted with must also write a letter verifying the applicant's intent to perform abortions. The letter must include relevant information, such as the applicant's starting date, the location where the abortions will be performed and whether the individual is performing abortions within the scope of practice of their license. 
If a healthcare professional has a disciplinary action or conviction in another state due to performing abortions, they can still apply for licensing in California. 
The Osteopathic Medical Board of California, the Board of Registered Nursing and the Physician Assistant Board did not immediately respond to The Christian Post's request for comment.
California Gov. Gavin Newsom signed AB 657 in September alongside a series of bills aimed at expanding abortion access in the state and reducing law enforcement's involvement in abortions.
Newsom signed the bills in response to several states moving to outlaw or restrict abortion following the U.S. Supreme Court's Dobbs v. Jackson Women's Health Organization ruling that overturned Roe v. Wade, the 1973 decision that legalized abortion nationwide. 
"An alarming number of states continue to outlaw abortion and criminalize women, and it's more important than ever to fight like hell for those who need these essential services," Newsom said in a statement.
"We're doing everything we can to protect people from retaliation for accessing abortion care while also making it more affordable to get contraceptives," he continued. "Our Legislature has been on the frontlines of this fight, and no other legislative body in the country is doing more to protect these fundamental rights — I'm proud to stand with them again and sign these critical bills into law."
One bill, SB 1375, allows nurse practitioners to perform abortions without the supervision of a doctor. Senate President pro-Tempore Toni Atkins said during a news conference that the measure seeks to "increase the number of providers in our communities and ensure more access to critical care across the board."
Another bill, AB 1242, prohibits law enforcement from arresting someone for aiding in an abortion. Another bill, AB 1666, prevents civil or financial penalties from being brought against women or abortionists who had or performed a legal abortion in California. 
Regarding AB 2223, Mary Rose Short, director of outreach for the pro-life advocacy group California Right to Life, told CP that the bill "erases the idea of an illegal abortion." 
The legislation removes the requirement for a state coroner to investigate deaths related to self-induced or criminal abortions. The bill also prevents charges or civil actions from being brought against anyone involved in the abortion based on statements made by the coroner in a fetal death certificate.
"It means that if the mother consents or desires her baby to be dead, she should be completely, illegally immune," Short said. "And anyone who assists her in reaching that outcome of a dead baby. There's no legal repercussion there."
The state also launched a $1 million website in September to strengthen abortion access through a $200 million budget package funded by taxpayers.
The website provides residents and non-residents information about abortion facility locations, how to obtain abortion pills and financial assistance for abortion travel. In addition, the site explains the different types of abortions and provides the location of over 160 abortion facilities in the state. For those living outside of California, the website tells them how to obtain chemical abortion pills by mail.
The website also informs minors that California does not require them to obtain parental consent for abortions, linking to another website called TeenHealthRights.org, which tells minors that it is their "choice whether to tell your parents about it if you do get an abortion."