Calif. Priest Says Gay Couples 'Enrich' Institution of Marriage
The Rev. Ed Bacon of All Saints Church in Calif. Talks Same-Sex Marriage With Oprah Winfrey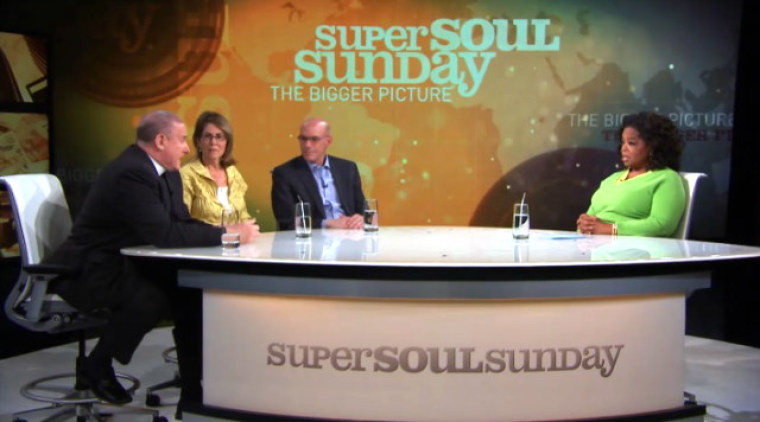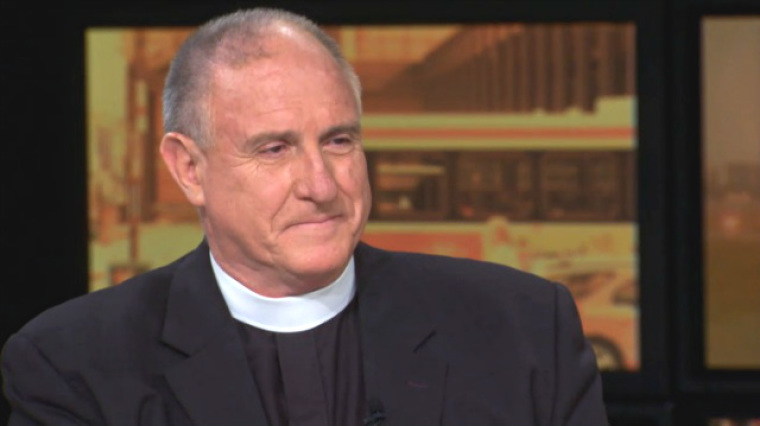 View Photos
The Rev. Ed Bacon of the 4,000-member All Saints Church in Pasadena, Calif., told Oprah Winfrey this past Sunday that, if same-sex marriage were to become a dominant force in the United States, the institution of marriage would be "enriched" and not crumble, as some might fear.
"So a lot of people were afraid that this meant that the institution of marriage as we know it would fall apart," Winfrey told her panelists on this past weekend's "Super Soul Sunday" program. "Does this mean if gay marriage is legalized in more than 12 states, if it becomes a dominant force in the United States, does that mean that the institution of marriage has to be reexamined?"
"It's gonna be enriched," said the Rev. Bacon, who told Winfrey in 2009 that "being gay is a gift from God."
"I've never had a straight couple come to me and say, 'My marriage is in trouble because of the gay couple living next door.' To the contrary, I've had people come to me and say, 'Because of the love between Bob and Joe, I have learned how better to love my wife or my husband," he added.
The Episcopal priest, who was joined on the OWN network program by fellow guests Elizabeth Lesser and Mark Nepo, said he has officiated wedding ceremonies for "lots of" gay couples. Citing examples from his own parish, Bacon added that he believes exposure, such as heterosexual and homosexual couples worshipping together, helps to facilitate acceptance of the "other," in this case, gays and lesbians.
"The institution of marriage is already in trouble, long before gays were getting married," added Lesser, with Winfrey adding that "maybe the gay people can help it."
Winfrey opened "The Bigger Picture" panel discussion of the Sunday program with an introduction of recent advances for same-sex marriage, such as its legalization on May 18 in France, and Minnesota becoming on May 13 the 12th U.S. state, plus Washington, D.C., to redefine marriage.
"Is this a social revolution or a cultural shift?" is the question posed to viewers of the OWN network program, which can be viewed in the video clip below.
While recent polls reveal a shift in attitude among Americans in general toward same-sex marriage — such as a May 2013 Gallup survey showing 53 percent favorability for such unions (compared to 27 percent in 1996) — many U.S. Christians, who traditionally view any sexual activity outside of monogamous, heterosexual marriage as sinful, also seem to be changing their attitudes on the issue.
LifeWay Research, a religious nonprofit, reported in March that among its survey respondents identifying as "born-again, evangelical or fundamentalist Christian," 50 percent believed that widespread legal support for same-sex marriage in the U.S. is inevitable (38 percent disagreed). LifeWay's poll, focused primarily on whether Americans view gay marriage as a civil rights issue, found that 64 percent of the U.S. population believe same-sex marriage will become legal across the U.S.
The Rev. Ed Bacon, whose All Saints Church is described as multi-ethnic and urban, is also a founder of Beyond Inclusion and Claiming the Blessing, which advocates for the LGBT community. The married father of two, also an author, makes frequent appearances on Winfrey's programs to discuss faith issues.
He told Winfrey in 2009, during an appearance on her "The Oprah Winfrey Show," that "being gay is a gift from God." His comment, considered by many Christians as contradictory to the biblical view of sexuality, attracted heated criticism. Bacon, whose Episocal denomination blesses same-sex unions, defended his comments before the All Saints parish, as seen in the 2009 video below.