Calif. School Board Fights Back After Judge Jesus Bans Prayers; Votes 3-2 to Appeal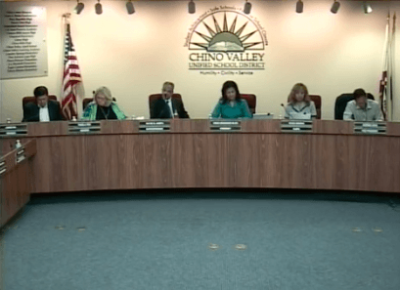 A school board in California has announced plans to appeal a judge's ruling that banned prayer at its meetings.
The Chino Valley Unified School board voted this week 3-2 to appeal the decision of U.S. District Judge Jesus Bernal, who ruled in February that board members must stop "reciting prayers, Bible readings and proselytizing at board meetings."
The Feb. 18 ruling determined that religious expression at board meetings constitutes "unconstitutional government endorsements of religion in violation of [the] plaintiffs' First Amendment rights."
The school board has maintained that invocations take place at the start of their meetings, before any official business has occur, and therefore they do not interfere with government affairs.
According to the Inland Valley Daily Bulletin, hundreds of supporters and protesters attended this past Monday's board meeting, where members decided which legal counsel to select for the appeal.
Some supporters carried signs that read "pray" while others chanted positive slogans as the members left their meeting.
"Continue doing what you're doing," local resident Gail Blake-Smith reportedly told board members at the meeting, adding "God is on your side."
The school board voted on Monday to have the Tyler & Bursch law firm carry out its appeal process. Previously, the Pacific Justice Institute, a conservative legal defense group, represented the board.
Currently, Chino Valley Unified owes $197,405 in legal fees to the Freedom From Religion Foundation (FFRF), an atheist group that began its legal fight against the board in November 2014 on behalf of anonymous staff and students.
The Pacific Justice Institute said in a March 2015 press release that the FFRF group has "a track record of filing lawsuits that are not firmly grounded in existing law but rather try to change the law to conform to their philosophical views."
The Wisconsin-based atheist group said in a November 2014 press release that it was choosing to sue the board because it views "the prayers, bible readings, and proselytizing as state-endorsed religion," adding that "the board is excessively entangled with religion."
The issue of invocations at town meetings was previously addressed by the Supreme Court in 2014, when it ruled 5 to 4 in the Town of Greece v. Galloway case that Christian ministers may pray before government meetings in Greece, New York, as long as minority religions are also offered the opportunity to deliver the invocation and meeting attendees are not forced to participate.
Justice Anthony Kennedy, who agreed with the majority opinion, wrote that no constitutional violation had been found in the Town of Greece v. Galloway case.
"The Court must decide whether the town of Greece, New York, imposes an impermissible establishment of religion by opening its monthly board meetings with a prayer. It must be concluded [...] that no violation of the Constitution has been shown," Kennedy said.
David Cortman, senior counsel at Alliance Defending Freedom, the legal group defending the Town of Greece, said in a 2013 statement that Americans should feel as free as the Founding Fathers to pray.
"Americans today should be as free as the Founders were to pray," Cortman said. "The Founders prayed while drafting our Constitution's Bill of Rights, and the Supreme Court has ruled that public prayer is part of the 'history and tradition of this country.'"