California company must face sex-trafficking allegations, court rules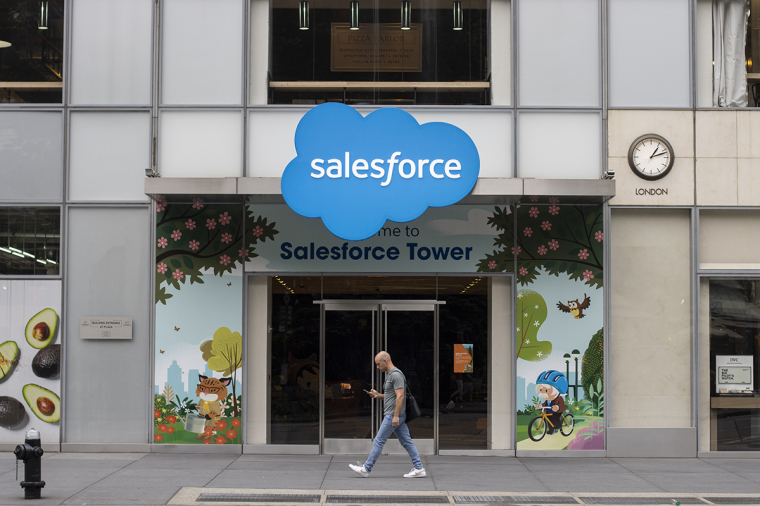 A federal appeals court has sided with an alleged sex abuse victim and her mother by reviving a lawsuit accusing a California-based company of aiding one of its clients in a sex trafficking scheme.
The Seventh U.S. Circuit Court of Appeals decided Thursday that the cloud-based software company Salesforce should have known that one of its clients, Backpage.com, was involved in the trafficking of children. The plaintiffs at the center of the case are the purported victim, G.G., and her mother, Deanna Rose, while Salesforce is identified as the defendant.
Writing for the majority opinion, Judge David Hamilton said G.G. ran away from home in 2016 at age 13, and allegedly fell into the hands of sex traffickers. The traffickers reportedly used the girl in advertisements for escorts on the now-defunct Backpage.com, an advertisement that G.G.'s mother eventually found. 
According to the suit, Backpage did not remove the advertisements after referring G.G's mom to the National Center for Missing and Exploited Children. 
Hamilton cited Salesforce's business relationship with Backpage, which consisted of providing the business with advice and "custom-tailored software." The judge found that the software company "knowingly benefited" from Backpage's sex-trafficking venture, arguing that Salesforce had to have known or should have at least been aware of it.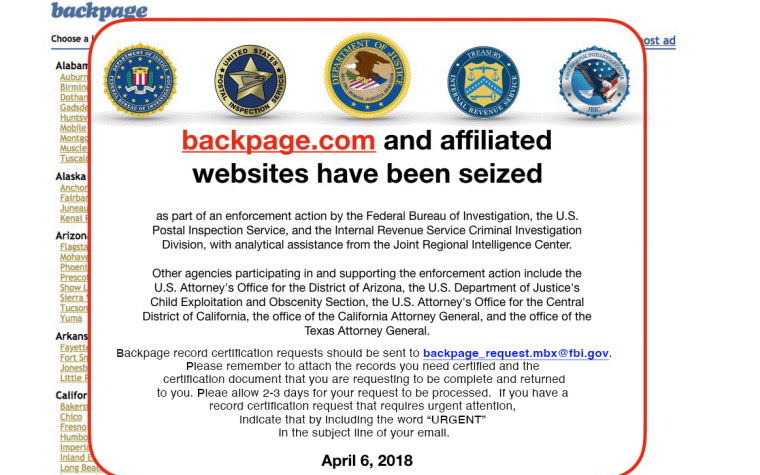 In the opinion, Hamilton rejected several of the defendant's claims, including the argument that a participant must have knowledge of a specific sex-trafficking victim. The judge also dismissed the claim that "participation in a venture" requires direct participation in a "common undertaking or enterprise involving risk and potential profit."
Salesforce did not respond to The Christian Post's request for comment. 
"All of these defense theories seek to impose restrictions on the civil remedy that are not consistent with the statute as we understand its language," the judge wrote. "We also find that Salesforce is not entitled to dismissal under Section 230 of the Communications Decency Act." 
The act cited by the judge protects online platforms from civil liability based on third-party content. In May 2022, U.S. District Judge Andrea Wood of Chicago initially dismissed G.G.'s suit due to Section 230; however, the recent appeals court decision has reversed that ruling. 
"Salesforce's job was, in part, to help Backpage reach more customers, both in the form of sex traffickers and purchasers of commercial sex," Hamilton wrote. "In a sense, Salesforce helped Backpage find more sex-trafficking contractors."
"Plaintiffs' allegations, therefore, do not treat Salesforce as a publisher or speaker even if Backpage's publishing played a critical role in causing G.G.'s ultimate injury," he continued. 
According to the lawsuit, Backpage's trafficking of G.G. was not an isolated incident. The plaintiffs allege that since 2008, Backpage "had been publicly identified by law enforcement, United States Attorneys General, and every state Governor as the biggest and most notorious sex trafficking and pimping website in the United States." 
The suit also noted that in 2010, the National Association of Attorneys General publicly described Backpage as a "hub" of human trafficking, "especially the trafficking of minors." In October 2016, Backpage CEO Carl Ferrer was arrested for pimping minors, just a few months after G.G.'s mother discovered the advertisement of her daughter. 
Salesforce entered into a business relationship with Backpage in 2013 despite the reports about its practices. The company worked closely with Backpage to develop its marketing technology and software, which the plaintiffs allege helped it grow "to become the dominant force in online sex trafficking." 
"Backpage experienced "unprecedented growth" in both its business and profits and was transformed from a "small ... company with a handful of employees to an international powerhouse with over 250 employees spanning three continents," the suit stated.
"From the beginning of 2008 through the end of 2010, Backpage's gross revenues totaled $46 million," the document continued. "In 2012 alone, Backpage's gross revenue was $71 million. And from January 2013 through May 2015, Backpage's gross revenue climbed to approximately $346 million, nearly $340 million of which was generated from adult advertising." 
The document went on to note that Salesforce's profits also grew as Backpage's business expanded. Salesforce reportedly did not stop doing business with Backpage until the federal government shut it down in April 2018. Two years later, G.G. and her mother filed their lawsuit in federal court. 
The plaintiffs filed an amended complaint in October 2021, with a district court later granting Salesforce's motion to dismiss in February 2022 after the pair voluntarily dismissed Backpage as a defendant. Following the district court's denial of a motion to alter or amend the judgment, the plaintiffs appealed the decision.