Pornhub disables website to protest Utah law requiring age verification, claims it makes kids less safe
Anti-sexual exploitation group says 'Pornhub's protest reveals ugly truth'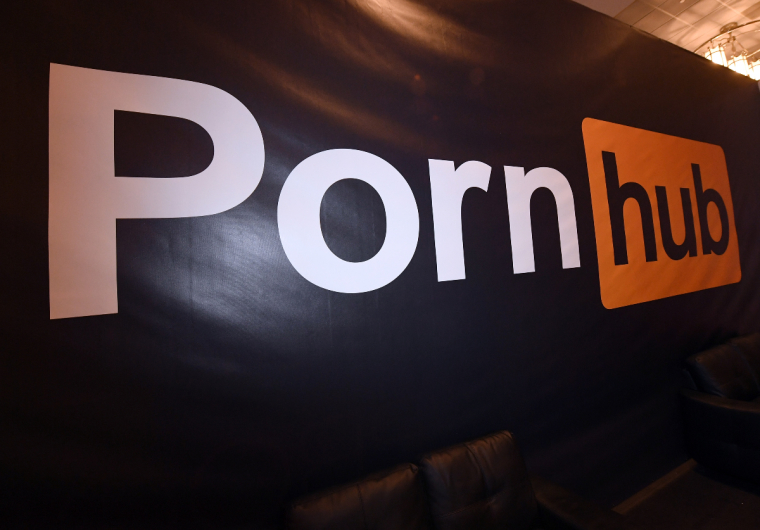 Pornhub has disabled its website for Utah residents in response to a state law requiring distributors of pornography to verify users' ages, claiming that the new law will somehow endanger users. 
The bill, SB 287, which went into effect last week, requires commercial entities that provide pornography or other materials defined as "harmful to minors" to verify the user's age through legal documentation. 
The new legislation imposes liability for any publishers or distributors of the material that fail to comply with the age verification requirements. 
In response, MindGeek, Pornhub's parent company, cut access to the adult website for people in Utah, CBS News affiliate KUTV reported.
According to the Cultural Currents Institute, following Pornhub's decision to prevent Utah residents from accessing the site, there has been a surge in searches for virtual private networks in the state. VPNs circumvent local restrictions by making it appear to a public network that the user is accessing content from elsewhere. 
Utah-based users attempting to access Pornhub are instead met with a video of adult performer Cherie DeVille explaining that the state is requiring the website to verify users' ages. In the video, DeVille states that requiring people to provide identification each time they access an adult platform is not an "effective" solution, arguing that it will put users' privacy and somehow put their children "at risk." 
"The safety of our users is one of our biggest concerns. However, the best and most effective solution for protecting children and adults alike is to identify users by their device and allow access to age-restricted materials and websites based on that identification," the adult performer said. "Until a real solution is offered, we have made the difficult decision to completely disable access to our website in your region."
MindGeek did not immediately respond to The Christian Post's request for comment. 
Dawn Hawkins, CEO of the National Center on Sexual Exploitation, noted that age verification for pornography is not a new idea, emphasizing that the process of adults verifying that they're older than 18 is "easy, accessible and private." 
"Pornhub's protest of Utah's law reveals an ugly truth: Pornhub will lose revenue if children cannot access pornography on its site," Hawkins said in a statement shared with The Christian Post. "This should concern everyone who is concerned about the well-being of children." 
Hawkins commended Utah for passing SB 287, calling it a "commonsense measure" for protecting children against pornography and cited research compiled by NCOSE documenting the damage pornography exposure can have on youth, such as making them more likely to engage in sexually aggressive behaviors later in life. 
"Age verification does not infringe on the privacy of adults, and is not unconstitutional," she insisted. "These age verification laws are carefully designed to prevent access by children to pornography that is harmful to minors, while allowing unimpeded access to the same content by adults. This is what the Supreme Court and the Constitution require."
"Pornhub is rife with child sexual abuse material, sex trafficking, rape, image-based sexual abuse, and other nonconsensual content," she continued. "There are even genres on Pornhub that promote racism by portraying young black girls being violently raped and abused by white men in authority. What lesson does this teach our children? Kudos to Utah for protecting children from this known exploiter." 
As CP previously reported, an Alabama mother filed a lawsuit in October against MindGeek for distributing footage of an adult male sexually abusing her 12-year-old son. The woman is referred to in the lawsuit as "CV1 Mother," and her son is called "CV1" for privacy reasons. 
According to the complaint, Shay Franklin, listed as a defendant in the suit, lived with the mother and her minor children from July through October of 2018. Franklin assaulted her children during this time, with the suit claiming that he "overpowered" them and drugged the children so he could record them performing sexual acts. 
"In total, videos of CV1's molestation generated an astonishing 188,000 video views with over 1,100 subscribers on Pornhub," the lawsuit read. "One video ... generated over 50,000 views by itself."
Another video Franklin uploaded in October 2019 was up for sale on Pornhub for $15. According to the complaint, authorities warned MindGeek three times in November and December 2019 about the videos, but the company did not remove them until mid-December.
A woman named Serene Fleites sued MindGeek in July, alleging that Pornhub hosted a sexually explicit video of her 13-year-old self in 2014. She said her boyfriend pressured her into making the video and posted it online without her consent. The video garnered over 400,000 views, allowing MindGeek to profit from the video advertisements.