California Lawmaker Scraps Gay 'Conversion Therapy' Ban Bill, Won't Be Law This Year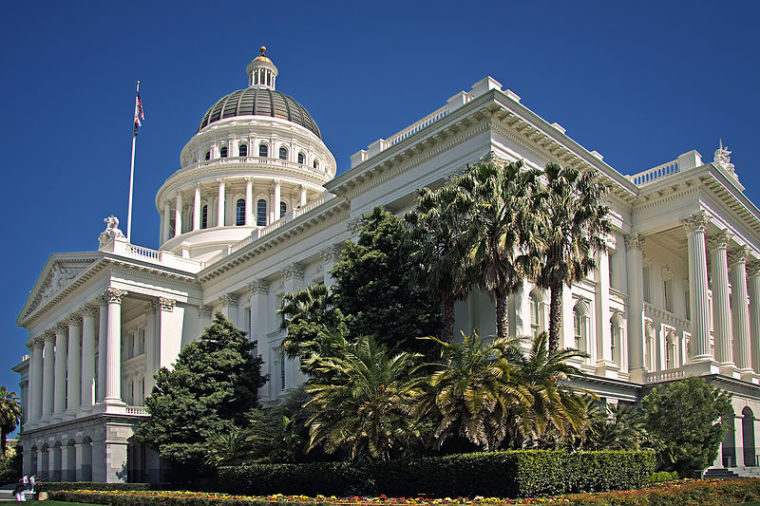 Legislation in California that sought to ban what is often derisively referred to as gay "conversion therapy" died Friday, as its main sponsor pulled it from consideration.
The bill, AB 2943, declared therapy to help individuals with unwanted same-sex attraction overcome it to be a fraudulent business practice under the state's consumer fraud laws.
The Sacramento Bee reported Friday that Evan Low, the Democrat assemblyman who introduced the bill, withdrew it and was abandoning pursuing it this year. The bill had been green lighted by both chambers of the state legislature but had to be voted on again by the Assembly to approve the final version. Low said he pulled it because of insufficient time and that additional discussion was needed.
"The best policy is not made in a vacuum and in order to advance the strongest piece of legislation, the bill requires additional time to allow for an inclusive process not hampered by legislative deadlines," Low said in a statement Friday, the last day of the legislative session for 2018.
"I believe we are on the side of the angels on this issue," Low said. "Having said that, in order to get it right, why wouldn't we want to engage in meaningful, thoughtful, transformational relationships and conversations?"
Christian groups across the state and nation have vocally opposed the measure since it was first introduced earlier this year, calling it a threat to religious freedom.
The bill was expected to easily pass the legislature and be signed by the governor. But amid massive public outcry, Low decided to delay moving the bill forward after meeting with clergy and others across the state on a listening tour.
Meanwhile, religious liberty advocates have welcomed the news.
"We are inexpressibly grateful to Assembly member Low for meeting personally with faith leaders over the last several months and sincerely listening to our concerns," said Jonathan Keller, president of the California Family Council, in a statement Friday.
"Today is also a testament to the courageous counselors, ministry leaders, pastors, and OnceGay individuals who bravely shared their personal stories, ensuring that these vital perspectives were not overlooked in the legislative process."
Curtis Schube, legal counsel with the Pennsylvania Family Institute, echoed the sentiment.
"We are grateful that the California legislature has tabled this bill. Not only would a ban on counseling violate the constitutional rights of Californians, it would have been bad policy to limit individuals from obtaining services that they would find beneficial to their own lives," Schube said in a statement to The Christian Post on Friday.
Low did not give any other reason for his decision to scrap the bill, but opponents believe it's possible he considered that the law wouldn't survive, given a recent ruling from the U.S. Supreme Court.
Schube told CP in an earlier interview that if the bill was signed into law, it wouldn't likely last because it doesn't pass constitutional muster given a "profound shift in jurisprudence" spelled out in NIFLA v. Becerra, a recent Supreme Court decision in favor of a network of California crisis pregnancy centers.
In the text of that decision, Justice Clarence Thomas cited two cases, Pickup v. Brown and King v. Governors of New Jersey, in which courts ruled that sexual orientation change efforts (SOCE) laws were constitutional and that the speech of the counselor is not fully protected under the First Amendment since the speech is classified as professional "conduct."
But in the NIFLA case, the federal appellate court had justified the requirement for centers to advertise abortion as "professional speech," just as other courts had done for SOCE laws in the Pickup and King cases.
Thomas explained that certain appeals courts "have recognized 'professional speech' as a separate category of speech that is subject to different rules," but "speech is not unprotected merely because it is uttered by 'professionals.'"
Schube thus concluded: "In doing so, the court also reopened the seemingly settled question as to whether SOCE bans are constitutional. This is a welcome surprise from a case originally thought to be limited only to pregnancy centers."