California parents could lose custody if they don't affirm child's gender identity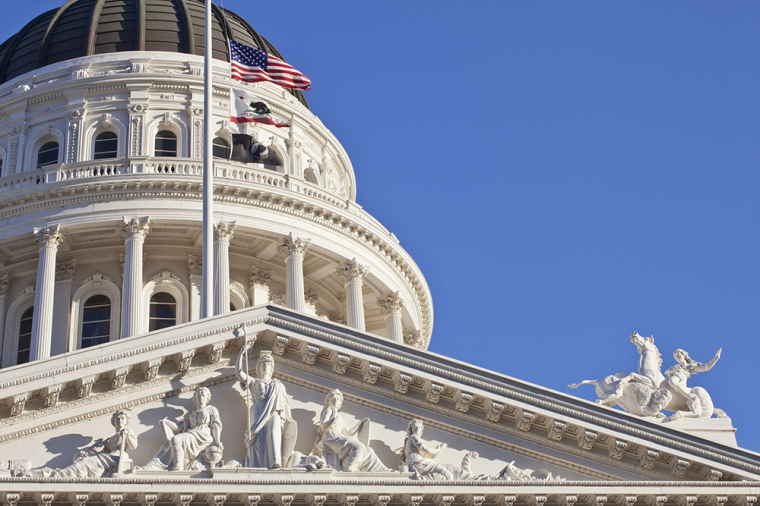 California lawmakers approved a bill that would require courts to consider during custody cases whether a parent has affirmed their child's self-professed gender identity or gender expression, leaving critics concerned parents could lose custody of their children.
Assembly Bill 957, co-authored by Democratic State Sen. Scott Weiner of San Francisco and Assemblywoman Lori Wilson of Suisun City, passed the California State Assembly Friday by a vote of 57-16. The bill passed the Senate on Wednesday by a vote of 30-9. 
Wilson introduced the bill in February, which later underwent amendments in March by the Assembly and again by the state Senate in June. 
The bill now heads to California Gov. Gavin Newsom's desk, and he is expected to sign it.
The bill would require judges overseeing child custody cases to consider a "parent's affirmation" of their child's gender identity or gender expression when making decisions based on the "health, safety, and welfare of the child." According to the legislation, "affirmation" includes "a range of actions and will be unique for each child, but in every case must promote the child's overall health and well-being."
Greg Price, communications director for the State Freedom Caucus Network, shared a clip on X Friday of Wilson, whose child identifies as trans, asserting, "Parents affirm their children." 
"Our duty as parents is to affirm our children," the bill's co-author said on the Assembly floor. 
In a March statement on her website, Wilson expressed dissatisfaction with The California Family Code, arguing that it fails to consider intersex children or kids who believe they are trans or "gender-diverse." 
"AB 957 empowers parents who support their TGI children by clarifying once and for all that affirming a child's gender identity is in the best interest of the child, allowing courts to consider a parent's affirmation of their child's gender identity when making decisions about visitation and custody," the assemblywoman stated. 
"The bill will also require courts to strongly consider that affirming a child's gender identity is in the best interest of the child when one parent does not consent to a minor's legal name change to conform with the minor's gender identity."
The bill's co-author, Weiner, also defended the legislation in a statement published last week by The Associated Press, implying that it's necessary to protect children who identify as LGBT from harm. 
"This is about not having to get involved after a child has been beaten and had their arm broken, or after they've been kicked out," Wiener said. "This is about trying to make sure that something terrible does not happen to them." 
Others, however, including detransitioner Chloe Cole, criticized the bill in a Friday X post, writing that the issue is "wildly unpopular." She also accused Newsom of pushing "radical" policies. Cole promised that the policy organization Protect Kids California plans to introduce a ballot measure to stop what the detransitioner described as the "sterilization" of children in the state. 
Cole has filed a lawsuit against Kaiser Foundation Hospitals and various medical groups that she alleges performed a "mutilating, mimicry sex change experiment" on her when she was 13. 
The girl claims that she was suffering from various mental health issues when doctors encouraged her to transition, and the providers allegedly told Cole's parents that their daughter was at risk of suicide if she didn't identify as a boy. 
The lawsuit accuses doctors of "experimenting" on the teenager for financial gain, emphasizing that Cole now suffers from "deep physical and emotional wounds, severe regrets, and distrust of the medical system." 
Elon Musk, the owner of the social media application X, formerly known as Twitter, described the bill in a Friday X post as "a wolf in sheep's clothing." 
"What it actually means is that if you disagree with the other parent about sterilizing your child, you lose custody," Musk wrote. "Utter madness!"
As The Christian Post previously reported, when the amended California bill passed the Assembly in March with a 51-13 vote, all votes in favor of it came from Democrats, and all votes against it came from Republicans. 
Republican State Sen. Scott Wilk of Santa Clarita called on parents to leave the state, warning that legislation like AB 97 would not stop at divorce proceedings. 
"In recent years, we have put government bureaucrats between parents, children and doctors when it comes to medical care, and now we have this, where if a parent does not support the ideology of the government, they're going to be taken away from the home," Wilk said. 
"In the past, when we've had these discussions, and I've seen parental rights atrophied, I've encouraged people to keep fighting," he added. "I've changed my mind on that. If you love your children, you need to flee California. You need to flee."