Lawmaker urges parents to 'flee California' over gender 'affirmation' bill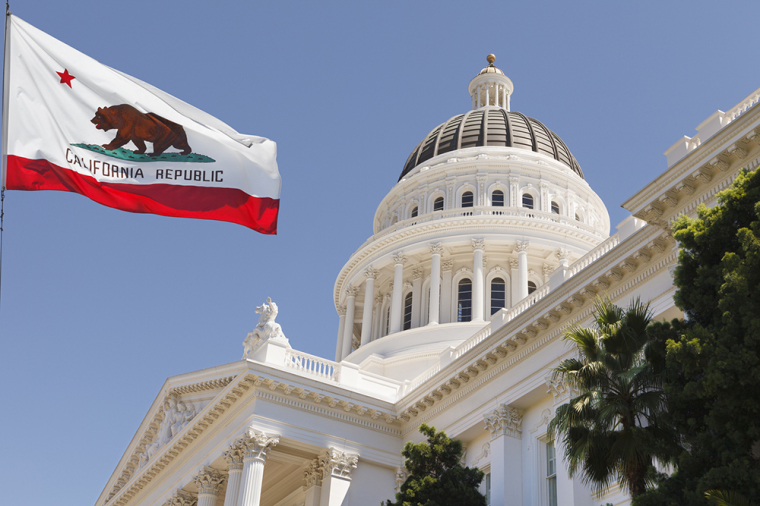 A California Republican lawmaker has urged parents to "flee" the state after the state Senate advanced a bill that critics say could lead to the loss of parental custody in divorce proceedings if parents refuse to affirm their child's gender identity.
Assembly Bill 957, which passed the state Senate Judiciary Committee last week, would require any judge in a California family court to factor into divorce and custody disputes if parents offer "affirmation of a child's gender identity."
An updated version of AB 957 states such affirmation is considered part of the "health, safety, and welfare of the child," meaning any failure to do so could be viewed as an act of harm toward the child.
The legislation prompted Republican State Sen. Scott Wilk of Santa Clarita to urge parents to consider the potential threat this legislation could pose to their families.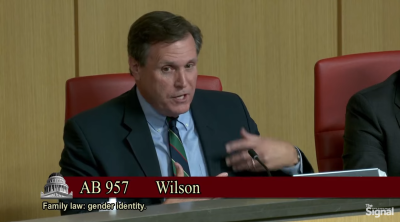 Wilk said in the wake of the state's strict COVID-19 policies, he believes the time has come for lawmakers to enact laws to protect children and parents.
"In recent years, we have put government bureaucrats between parents, children and doctors when it comes to medical care, and now we have this, where if a parent does not support the ideology of the government, they're going to be taken away from the home," said Wilks. 
While conceding that the legislation would apply only to divorce proceedings in its current form, Wilks warned, "I can assure you it's not going to end with divorce proceedings."
"In the past, when we've had these discussions, and I've seen parental rights atrophied, I've encouraged people to keep fighting," he added. "I've changed my mind on that." 
"If you love your children, you need to flee California. You need to flee."
Wilk said he doesn't plan to stay in the state when he leaves the legislature because it's "too oppressive." 
The bill was co-authored by Democratic State Sen. Scott Weiner of San Francisco and Assemblywoman Lori Wilson of Suisun City and does not specify a definition for "affirmation," leaving the proposed legislation open to a broader legal interpretation.
Last April, Wilson became the first parent of a trans-identified child to be elected to the California Legislature in the state's history.
A spokesperson for Wilson told Fox News that the bill doesn't tell judges to make affirmation the only factor in determining custody agreements but one of many factors that the judge should consider.
The bill cleared the Assembly after a 51-13 vote on March 30, where all votes in favor of passage came from Democrats and all votes against it came from Republicans.
Parents and supporters of parental rights held a rally prior to last week's Senate Judiciary Committee vote, where several speakers warned about their experiences with the state and their children.
Adam Vena, a dad who lost custody of his 5-year-old son after his mother allegedly convinced their son he is actually a female, said parents everywhere need to be concerned about AB957.
"I will not play pretend with his ideology that has overtaken many institutions in the state of California," Vena told the crowd. "I am the canary in the coal mine … this can happen to anyone.
"Sorry guys, no child or rational parent is safe in California."