California to pay over $192K to settle free speech lawsuit with pro-life group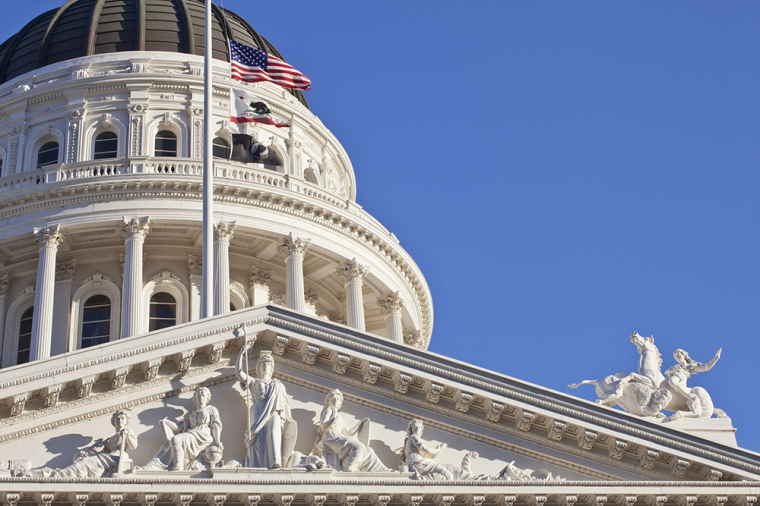 The state of California will have to pay more than $192,000 in expenses and legal fees to settle a lawsuit filed by a pro-life group over a law that restricted protests at vaccination sites.
In an order released this week, Right to Life of Central California and the office of California Attorney General Rob Bonta agreed to a settlement in which the state would not enforce Senate Bill 742 against the pro-life group or any other speaker. Additionally, the state agreed to pay the plaintiff "$192,706 in reasonable attorneys' fees and expenses."
The Right to Life filed suit against California after the state passed SB 742 in October 2021, which restricted protests outside of vaccination sites, including a local Planned Parenthood clinic that provided vaccines for human papillomavirus.
The Right to Life chapter argues that its primary means of outreach is through its outreach center, located next to Planned Parenthood Mar Monte's main Fresno abortion clinic. The outreach center's parking lot is adjacent to the Planned Parenthood clinic's parking lot. Both organizations share a public sidewalk, where the outreach center staff and volunteers offer free resources and services.
The Alliance Defending Freedom, a conservative legal nonprofit that has successfully argued First Amendment cases before the U.S. Supreme Court, represented the pro-life group in the litigation. 
ADF Senior Counsel Denise Harle said the settlement is "a significant victory" for its client and "for every other speaker in California."
"Women facing unplanned pregnancies deserve to have full support and resources available to them when they choose life for their unborn children, yet the state of California unconstitutionally tried to silence the voices of those advocating on their behalf," Harle said in a statement Tuesday.
"The First Amendment protects every Californian, regardless of their viewpoint. Now Right to Life's staff and volunteers can continue their critical mission of serving vulnerable women in the central California region with their free, life-giving services."
Signed into law by Democratic Gov. Gavin Newsom, SB 742 made it illegal to approach and harass a person who is "within 100 feet of the entrance or exit of a vaccination site and is seeking to enter or exit a vaccination site."
"Protestors at vaccination sites continue to impede and delay Californians' ability to access vaccination sites," argued SB 742. "Given the distance across which airborne infectious diseases spread, a 30-foot buffer zone is necessary to protect the health of Californians trying to access vaccination sites."
Breaking the buffer zone law was "punishable by a fine not exceeding one thousand dollars ($1,000), imprisonment in a county jail not exceeding six months, or by both that fine and imprisonment."
Sen. Richard Pan of Sacramento, a Democrat, sponsored the legislation. He argued that the bill was necessary to protect healthcare workers distributing life-saving vaccines.
"Health care workers administering vaccines and saving lives need local officials to have SB 742 to keep them and their patients safe from extremists who obstruct and threaten people with violence and loss of privacy for participating in Covid-19 vaccination clinics," stated Pan at the time.
Shortly after the bill passed, the Right to Life chapter filed suit. U.S. District Judge Dale Drozd, an Obama appointee, granted in part a temporary restraining order against enforcing the law.
"Even assuming that the state's interest in ensuring Californians' can obtain and access vaccinations' is a compelling interest — an assumption this court would readily make with regard to access to Covid-19 vaccinations given this ongoing public health crisis and global pandemic — plaintiff has shown that it is likely to succeed in proving that SB 742 is not narrowly tailored to serve that interest," wrote Drozd.
"The Legislature's concerns about the harms it sought to address in enacting SB 742 are well-founded and worthy of the effort. Nonetheless, under the legal standards applicable to the pending motion, it is clear that plaintiff has satisfied its burden to show that the balance of the equities and public interest weighs in its favor in this case."