'Call of Duty: Black Ops III's' DLC 2 Will Be Unveiled This Week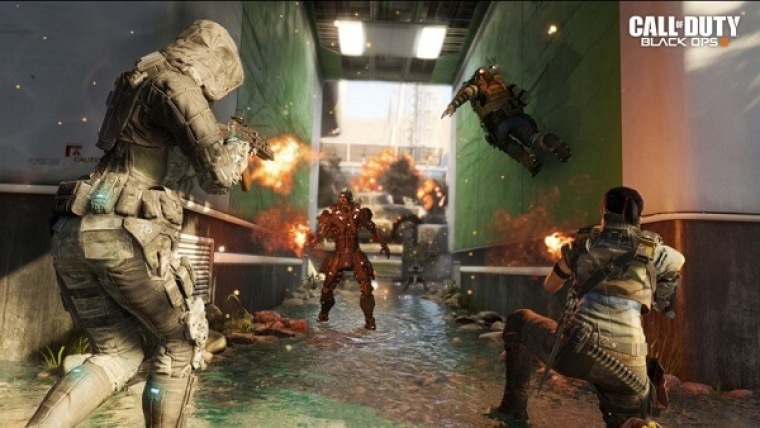 Developer Treyarch is very close to revealing "Call of Duty: Black Ops III" DLC 2. The developer teased fans on Twitter that the upcoming add-on content will be revealed on Thursday, March 31.
"Ready for your first look at #BlackOps3 DLC 2? @Treyarch has you covered on Thursday," Treyarch told fans through the game's official Twitter account.
Aside from the date of the first look at the game's second DLC, Treyarch also confirmed that there will be zombies. The upcoming expansion pack has been rumored to include a new zombie map, but fans will have to wait for a little while before this rumor will be either confirmed or debunked. In addition to zombies, the upcoming DLC is also speculated to have three new "Black Ops III" maps and one remake of an older map, if Treyarch follows the same template as the first DLC. Again, it remains to be seen if this will be the case.
"Black Ops III" players received the game's first DLC called Awakening last month. The DLC is also scheduled to arrive on last-generation consoles, specifically on the PlayStation 3, this coming April 5.
But before that, owners of Sony's current-generation console, the PlayStation 4, will get a chance to access the Awakening DLC for free on Friday, April 1, at 10 a.m. PT/1 p.m. ET. This is basically a free trial for all PS4 owners who downloaded the game's most recent update, Update 1.08. The free trial will allow players enough time to check out the DLC's four multiplayer maps and the accompanying zombie chapter, Der Eisendrache. The maps include Skyjacked, a remake of "Call of Duty: Black Ops 2's" Hijacked map; the water-themed Splash; Rise which is a large snow-covered construction zone; and Gauntlet, a military training facility which offers players three different environments. The promotion ends on Monday, April 4, at the same time.
"Call of Duty: Black Ops III" is now available on Microsoft's Xbox One, Sony's PlayStation 4, and the PC.