Popular Social Critic Camille Paglia: 'A Lot of Lies' From 'Transgender Propagandists'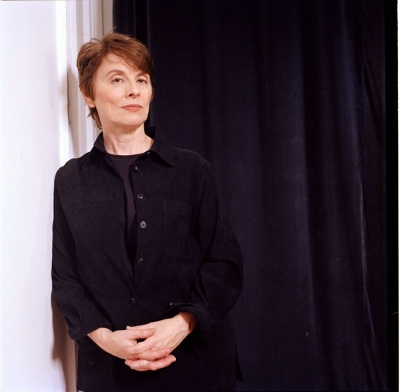 Speaking to Roda Viva television in Brazil, author and social critic Camille Paglia criticized transgenderism, specifically the availability and popularity of sex-reassignment surgery.
"I think that the transgender propagandists make wildly inflated claims about the multiplicity of gender," Paglia asserted.
The popular author and public intellectual has criticized aspects of transgender behaviors in the past, stating that it has marginalized her status within academic circles.
Sex reassignment surgery, even today with all of its advances, cannot in fact change anyone's sex. You can define yourself as a trans-man, or a trans-woman, as one of these new gradations along the scale, but ultimately, every single cell in the human body, the DNA in that cell, remains coded for your biological birth," she told Roda Viva.
Paglia said there are "lies being propagated at the current moment" by those in the transgender movement which is harmful to many, including young people.
"Parents are now encouraged to subject the child to procedures that I think are a form of child abuse. The hormones to slow puberty, actual surgical manipulations, etcetera. I think that this is wrong, that people should wait until they are of an informed age of consent," she continued. Parents should not be doing this to their children and I think that even in the teenage years is too soon to be making this leap. People change, people grow, and people adapt.
Paglia emphasized that she is concerned with and drawn to what she called the late stages of culture, and that history is cyclical, and noted that "transgender phenomenon" is a "symptom of cultural collapse."
She added that this behavior and toleration in what she called "transgender mania" is fueling hatred of the West.
"As Rome fell, so will the West fall," she noted.
Paglia predicted that masculinity will again be a critical and important trait after the collapse of the culture that typifies the West.
Later in the interview, Paglia said she did not consider Chaz Bono a man but a trans-man. Bono underwent a sex change procedure, which was completed in 2010.
Paglia spoke to the Brazilian station in October about a number of topics, including men in society, Donald Trump, pornography, feminism, and education policy. Paglia argued that modern education "does not have anything to do with education, it has to do with processing young people and removing their individuality."
In an article titled "The Glory of Male and Female" from June 2015, the Rev. Jeff Carlson of Oak Hill Church in Grand Rapids Michigan, offers a Biblical perspective of gender and human sexuality.
"The great tragedy of the current sexual confusion is the entire loss of a knowledge of the Lord having creating male and female to reflect His image. The Bible's opening statement about Creation in Genesis 1:26-27 is the wonder that God's image is seen in BOTH male and female together. In other words, when you have male and female together in marriage you see a picture of God," Rev. Carlson declared.
"It takes a male and a female to reflect the Lord as Creator by their ability to procreate as a couple. When you eliminate the clear distinctions of male and female in a society you destroy God's mark on the world. Human beings end up creating their own image on earth by removing God's image."
The Rev. Carlson states that despite contemporary or current confusion about gender within the culture, it is the Lord that "makes sense of being a man or a woman."