Can the Chasm Between Charismatics and Cessationists Be Bridged? Scholars, Pastors Weigh In

Addressing Excesses, Serving the Whole Church
Author Jennifer Eivaz, whom CP interviewed in November about her book, Seeing the Supernatural: How to Sense, Discern and Battle in the Spiritual Realm, concurs that it's incumbent on believers who do believe in the continuation of the gifts and operate in them to recognize the places where theological messes have been made, and have the self-awareness and humility to repent.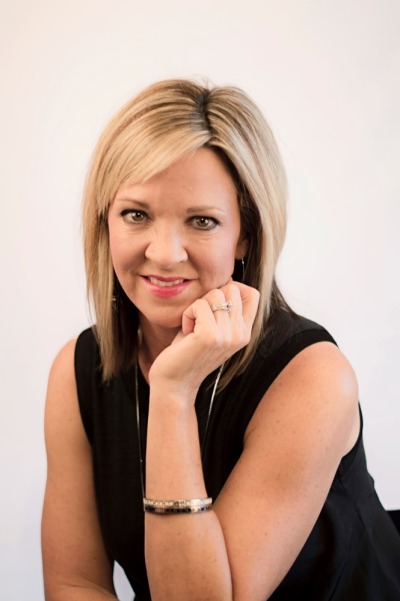 "There have always been excesses with every movement [of the Spirit]," Eivaz said, mentioning the Azusa Street revival in 1906, long considered the birth of Pentecostalism in United States, where the gift of prophecy was notoriously abused.
"But we have to have a lot of humility; we have to be willing to say we're sorry," when people have been wounded by those excesses, she added.
When it comes to the gifts of the Spirit, remaining teachable and child-like is key, and maturity comes when you think about people, knowing their hearts and how they feel when we do mess up, "because we will mess up," she said.
Eivaz is based in Turlock, California, and her city is packed with churches, many of which in the past few decades were hostile to all things charismatic, she noted. But as her church, Harvest Christian Center — a "charismatic renewal" congregation she calls it — has sown into the city and served faithfully, relationships have been built and trust has been gained where fear once reigned. Today, she and her husband teach and equip spritually hungry Christians who hail from a variety of denominations how to move in the gifts of the Spirit with integrity. 
She emphasizes that ministering in the supernatural is fundamentally about pointing people to Jesus, not the gifts themselves.
"And we do not ask them to come to our church, we're not trying to offload anybody or tell them 'If you don't have the 'fire' of God in your church you should not be there.' We don't say that. I don't agree with that at all."
She made a point to mention that lately she has been studying the impact of stoicism on how Christians interact with God. When encumbered with a stoic mindset, spiritual experiences where people feel things tangibly, even feeling something as good and pure as God's love, are immediately viewed as suspect and unreasonable, and therefore should not be trusted. Such an approach shuts down the pathway to how the Holy Spirit might be communicating with people, she said.
"Acts Chapter 2 says that we are going to prophesy and going to have dreams. In other words, you get a set of eyes from the Holy Spirit that are distinctly spiritual. But too often people want to limit what you are and are not allowed to see according to their own comfort level."
Churches will often shut down supernatural-oriented themes because they have a very narrow view of how they think God can and should speak, she went on to say; the flip side is that some charismatics regrettably lack the discernment necessary to know when something is indeed outside of biblical boundaries.
'Functional Cessationists' Start Exploring the Supernatural
Meanwhile, the Reformed and other camps are somewhat divided on the issue. While some are admitting that the gifts of the Holy Spirit are indeed for today, they do not really know what to do about it practically and want to learn more.
Writing on the popular website Desiring God in October, Jason Meyer, pastor for preaching and vision at Bethlehem Baptist Church and associate professor of Preaching at Bethlehem College & Seminary in Minneapolis, outlined his "Confessions of Functional Cessationist." While he believes theoretically that the Holy Spirit's gifts have continued to the present, a "gap between theory and practice pricks my conscience."
Meyer argued that the passage most often employed by cessationists in defense of their stance, 1 Corinthians 13:8-10, which speaks of tongues, prophecies, and knowledge passing away "when the perfect comes" is a reference to the return of Christ, not the closing of the biblical canon.
"I have said things like 'I am open, but cautious' when it comes to sign gifts like prophecy, tongues, and interpretation of tongues. That statement about caution rightly stresses the need to "test everything" (1 Thessalonians 5:21). Every experience must be examined by the searchlight of Scripture," he wrote.
But instead of "open, but cautious," Meyer noted that all too often he is "open, but overly suspicious," and has discovered that Scripture also tests our attitudes in addition to experiences.
"It was a little shocking to see how much my attitude is actually rebuked by Scripture. Paul commands Christians, 'Earnestly desire the spiritual gifts' (1 Corinthians 14:1). He characterizes the Corinthians as 'eager for manifestations of the Spirit.'"
Meyer tells his cessationist friends that a day is coming when he, too, will be a cessationist: "the second coming."
Yet something else might be driving greater cooperation and conversation between continuationists and cessationists.
Brown told CP that the increasing visibility and overt presence of the demonic in popular culture will precipitate an even greater awareness of the reality of the spiritual realm. He has personally met people who were not even Christians who, after encountering the overwhelming darkness of the occult, said it was so intense and devastating they knew there had to be a God.
"But I also find it interesting that when [Christian] people begin experiencing these powerful demonic strongholds, and people have to deal with it in real life, they come to the charismatics for help."
Such people often soon reconsider their cessationist views, he said, maintaining that Pentecostals have matured significantly in recent decades.
"And if you go back 50 years, we didn't have the wealth of fine biblical scholars, theologians, apologists, and philosophers, who today, are charismatic."