Can 'Post-Christian' America Survive? We Should Not Assume So, David French Says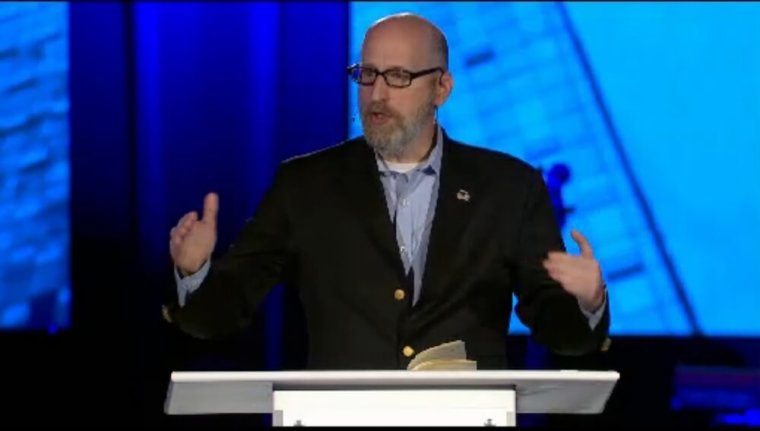 2017 proved that an increasingly secularized United States yields a more vicious, polarized society, according to a national Christian columnist, and whether America can hold together as a "post-Christian" nation remains to be seen.
Writing in National Review Wednesday, David French explained that one of the most under-reported stories this year was how the triumphs of secularists have not led to a more tolerant pluralistic society. In fact, he argued, the erosion of Christianity has deepened already bitter cultural divisions.
"Remove from the public square biblical admonitions such as 'love your enemies' and the hatred has more room to grow. When the fruits of the Spirit — love, joy, peace, forbearance, kindness, goodness, faithfulness, gentleness, and self-control — wither, then the culture is far more coarse," French said.
Not every writer has missed this trend, he noted.
The Atlantic's Peter Beinart noted earlier this year that "political commentators dreamed that the culture war over religious morality that began in the 1960s and '70s would fade. It has. And the more secular, more ferociously national and racial culture war that has followed is worse." America has become less religious but more tribal and racially prejudiced, Beinart explained.
French went on say that the elite media, long hostile and ignorant of orthodox Christianity, cheers the decline of the faith without considering the implications. To them, less Christian faith in society means a better America. And whereas in past decades societal pushes toward greater justice like the civil rights movements were grounded in Christian institutions and made appeals to distinctly Christian ideals, today that no longer resonates. Young people are not only abandoning church but millennial activists, such as those in Black Lives Matter, increasingly operate outside the church.
"When a nation lacks a common moral language and common religious culture, it frequently devolves into tribalism. Secular progressives have long seemed to assume that as Christianity receded, their own worldview would advance: Post-Christian America would look like post-Christian Europe, where it seemed that a particular worldview had largely prevailed. Yet America has always been different from Europe, and post-Christian America will evolve in its own distinct way, with Right and Left, urban and rural filling the moral and spiritual vacuum, often in ways that their cultural competitors view with loathing and contempt," French said.
"We're giving man back to his human nature — a nature beset by original sin and prone to tribalism. No one should assume that America can survive the change."
His observations mirror those of Wallace Henley, senior associate pastor of Second Baptist Church, whom The Christian Post interviewed earlier this year in response to Beinart's observation that as Americans become less observant of their faith they become more racist.
"The thing about very serious commitment to a church community is that one is challenged to take a transcendent view of relationships," Henley told CP in March.
Henley saw these challenges firsthand decades ago as a journalist during the civil rights era events at white southern churches where they were wrestling through what the Bible said versus what was culturally engrained.
Regarding race relations, he stated, "If there is no transcendent orientation in my thinking, in my forming of values, in my setting parameters for relationship, then there is nothing to pull me out of my own imminent self-interests and preferred values. So, consequently, there is no real challenge to lift me out of myself and my tribal need."