Canadian Catholic Missions Agency Loses Funding From Church Over Support for Abortion Groups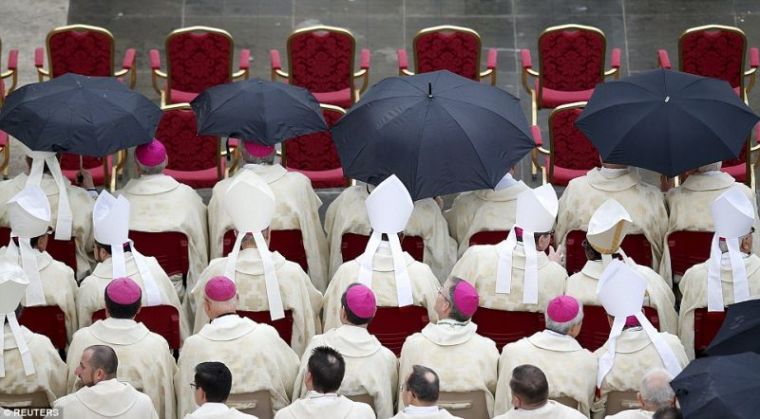 Roman Catholic Archbishop Richard Smith of Edmonton is withholding funds from a Catholic group, which is rumored to be involved in abortion activities and contraception, according to a report.
The Canadian Conference of Catholic Bishops is reviewing activities of the Canadian Catholic Organization for Development and Peace, which is an official international development organization of the Catholic Church in Canada.
"The initial results communicated to us are alarming," Archbishop Smith says in a letter to parishioners. "An estimated 40 partners appear to show evidence of conflict with Catholic moral and social teaching and, in particular, that they do not demonstrate full respect for the sanctity of human life."
That's why the Archdiocese of Edmonton will "withhold" the 2018 Together We Serve donations from the group, he explains.
"The funds will be withheld until such time as we receive clear assurance that funds received from present and future Together We Serve collections will be used only by agencies whose mission, values and practices cohere with the teachings of the Catholic Church and with the criteria of Caritas Internationalis, of which the Canadian Catholic Organization for Development and Peace is the Canadian representative. We will continue to respect the intent of your donations through Together We Serve."
Mark Pickup, a LifeNews.com author who lives in Edmonton, writes that he has heard rumors that CCODP "has been involved indirectly with abortion activities and contraception."
Canadian Prime Minister Justin Trudeau's pro-choice policies and new laws to impose a pro-LGBT agenda on all citizens and groups have caused major concerns among religious and conservative people and groups.
In January, a diverse coalition of over 80 religious groups released an official statement addressed to Trudeau asking him to reverse a government policy restricting summer jobs grants to businesses that are pro-choice and pro-LGBT.
"The promise of a free and democratic society is that there be no religious or ideological tests or conditions to receiving government benefits or protection," read a statement by the interfaith coalition. "The changes to the Canada Summer Jobs guidelines and application not only violate the fundamental freedoms of faith-based organizations, they also significantly impact the broader communities served by their programs, often the most vulnerable in Canadian society."
Last July, Development Minister Marie-Claude Bibeau argued that abortion and contraception are a means to ending poverty.
Bibeau told CTVNews.ca in an interview at the time that the Canadian government rejected the protests of a group of Catholic bishops regarding their reproductive healthcare policies.
"Contraception and even abortion is only a tool to end poverty," argued Bibeau, adding that the Trudeau administration wants "to give [women] the control over their lives."
"This is only a tool to reduce poverty and inequality and to make an impact in terms of development and peace and security in the world."