Canadian Christian Couple Who Lost Foster Kids Over Not Lying About Easter Bunny Win Court Battle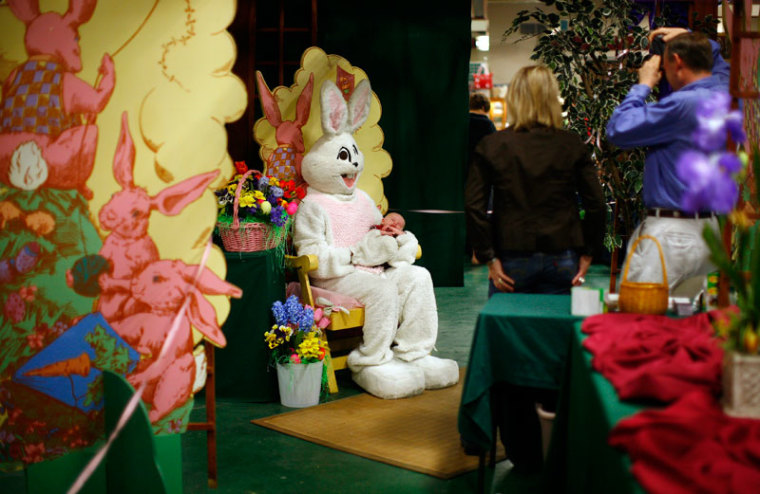 A judge in Canada has ruled that a taxpayer-funded child protection body in the province of Ontario should not have removed two foster children from a Christian couple after they refused to lie to the girls that the Easter Bunny is real.
Derek Baars and his wife, Frances, members of the Reformed Presbyterian Church of North America, had their foster children, two girls aged 3 and 4, taken away and their eligibility canceled. The couple then sued the Hamilton Children's Aid Society, sponsored by the conservative nonprofit group Justice Centre for Constitutional Freedoms.
The Telegraph reported Friday that Justice Andrew Goodman said the CAS' action "interfered substantially with the Baars' religious beliefs."
"There is ample evidence to support the fact that the children were removed because the Baars refused to either tell or imply that the Easter Bunny was delivering chocolate to the Baars' home," he said. "There is sufficient evidence to assert that the Baars did, indeed, attempt to preserve the children's enjoyment of the holidays, even if they were not able, pursuant to their religious beliefs, to positively perpetuate the existence of the fictitious characters that are associated with those holidays."
Dominic Verticchio, the executive director of the regional CAS branch, also acknowledged "what our mistakes were."
"We are very thankful for it, that we've been vindicated," The National Post quoted Frances as saying. "Our names have been cleared and we don't have that hanging over us anymore."
After the CAS removed the two girls last April, Derek told media, "We have a no-lying policy. We explained to the agency that we are not prepared to tell the children a lie. If the children asked, we would not lie to them, but we wouldn't bring it up ourselves."
A CAS worker, Tracey Lindsay, who had been introduced to the couple after Christmas 2016, insisted at the time that the Baars teach the children that the Easter Bunny is genuine. She told them that the Easter Bunny was an important part of Canadian culture.
"My husband and I were confused," Frances was quoted as saying. "I asked her if she actually believed in the Easter Bunny or realized it was fictitious. After evading this question initially, she finally admitted the Easter Bunny was not real, but she did not consider it lying to tell children it was real; she believed it to be an essential part of every Canadian child's experience."
The couple also noted that the CAS worker was afraid that if a same-sex couple were potential adoptive parents, the Baars might not treat them well.
In the suit, the Baars wrote that the CAS worker made "derogatory statements and disparaging accusations against us based on our Christian faith."