Canadian church shut down, fenced off for not complying with COVID-19 lockdown orders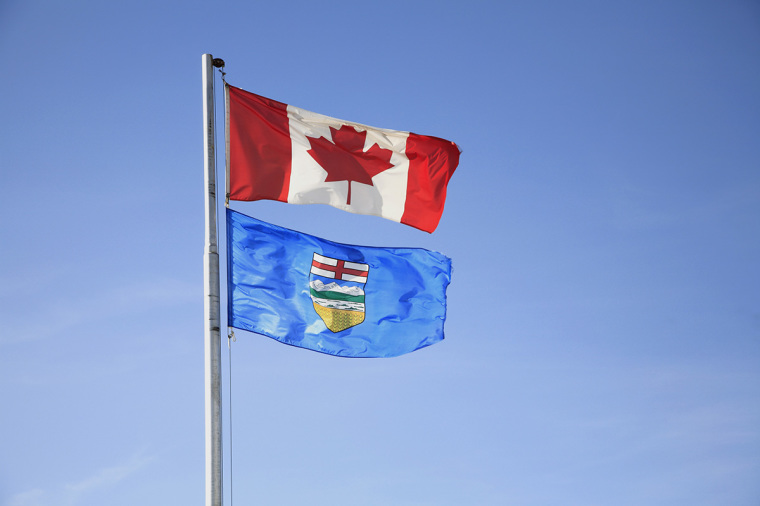 Police in Canada have placed metal fencing around a church that's led by a pastor who was jailed for holding worship services that violated provincial lockdown rules in order to physically shut it down until it "can demonstrate the ability to comply" with the ongoing COVID-19 restrictions.
Police on Friday put up additional fencing around GraceLife Church in Edmond, days after Alberta Health Services closed the building by fencing it off, ahead of Sunday worship, Edmonton Journal reported.
Officials have accused GraceLife of violating public health guidelines on multiple occasions by holding in-person worship services where attendees did not social distance or wear face masks. Last month, the Royal Canadian Mounted Police charged the church as an entity for holding worship services in February that exceeded the limit of 15% capacity.
On Wednesday, around a dozen RCMP vehicles arrived to place fencing adorned with black cloth around the perimeter of the building as well as the parking lot, the Journal said.
Additional fencing was put up on Friday to "ensure the entire premises subject to the executive officer order's closure is secure and access to the public is closed off," AHS spokesman James Wood was quoted as saying.
Church members and supporters were gathering near the building, and RCMP spokesman Fraser Logan was quoted as saying that several noise complaints had been received on Thursday after a man used a megaphone throughout the afternoon.
"With COVID-19 cases increasing and the more easily-transmitted and potentially more severe variants becoming dominant, there is urgent need to minimize spread to protect all Albertans," AHS said in a statement, according to The Epoch Times.
In February, GraceLife Church Pastor James Coates turned himself in to authorities for violating ongoing lockdown restrictions that, among other things, limited in-person worship gatherings to no more than 15% capacity. He was released in March, with his next court date being May 3.
Coates is accused of violating the Alberta Public Health Act, which limits many in-person gatherings in response to COVID-19.
As part of the effort to help Coates and GraceLife, a GoFundMe page was created by John Klassen to pay for any legal fees the pastor and the church accrue.
"Coates has been a rare and refreshing voice of courage in these [unprecedented] times. He has stood on the word of God faithfully, courageously and uncompromisingly as a man of God when all around him men falter and fail," read the fundraising page, in part.
"I'm raising money to benefit Pastor James and GraceLife Church of Edmonton, to do good as Galatians 6:10 exhorts us to, and any donation will help make an impact. Thanks in advance for your contribution to this cause."