Canadian city OKs amendment to ban words, gestures that may offend LGBT people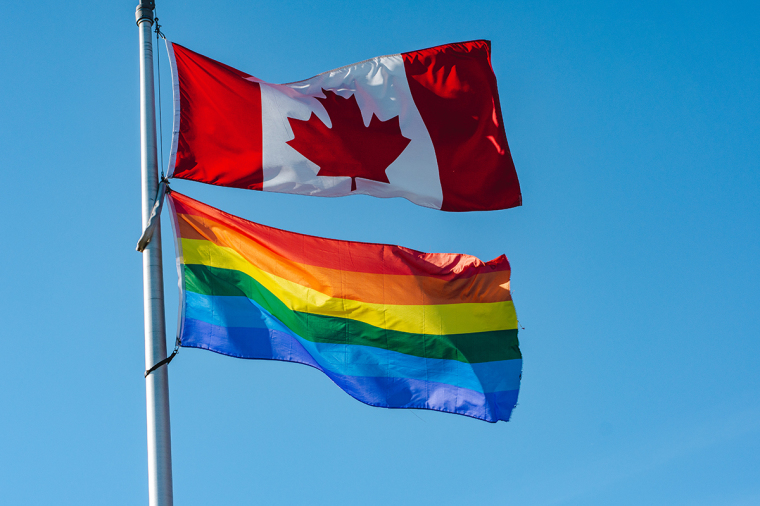 Lawmakers in Ontario, Canada, have approved a ban on any form of communication that might potentially cause an LGBT-identified person to "feel harassed" or "offended" following a massive parental rights rally.
The bylaw approved Wednesday by city councilors in Waterloo, located about 45 miles southwest of Toronto, comes after more than 2,000 Christian, Muslim and Sikh parents took part in the "#1MillionMarch4Children" after several local school boards announced a new policy in which parents will not be told if their child decides to change their pronouns or identify as the opposite sex, non-binary or gender fluid.
Under the proposal submitted to the Waterloo Community and Health Services Committee, "prohibited activity" includes "communicating, causing or permitting communication, with any person in a way that causes the person, reasonably in all the circumstances, to feel harassed" via verbal, written, electronic communications and even "gestures, signs, and other visible representations."
For the purposes of the bylaw, the word "harassed" is defined as "feeling tormented, troubled, worried, plagued or badgered" or "experiencing objectionable or unwelcome conduct, comment, bullying, or actions that could reasonably cause offense or humiliation." This conduct would include comments linked to race, religious beliefs, gender identity, and sexual orientation, and other categories.
The bylaw amendment — which was one of several recommendations from the Coalition of Muslim Women (CMW) to "support the eradication of Islamophobia across Waterloo Region" — is "intended to address and prohibit harassing behavior by one person against another on Regional property," according to a council statement.
A number of other neighboring cities and towns could adopt similar bylaws, including Kitchener, Cambridge, and others following the bylaw's passage in Waterloo.
Prior to the council's vote, Jeff Gunnarson, national president of Campaign Life Coalition, warned that the amendment's passage could have a chilling effect on speech.
"If you're denied the right to protest government policy and threatened with quasi-criminal penalties for trying to do so, that is the definition of police state tyranny," Gunnarson wrote. "It's important to realize we've come to this dark place because God has been removed from public discourse. 
"We must remind our politicians that God will not be mocked."
He pointed to the Apostle Paul's letter to the church in Rome, in which, said Gunnarson, Paul "explained the societal disorder of his time, saying it was 'because they exchanged the truth about God for a lie and worshiped and served the creature rather than the Creator, who is blessed forever!'"
Both Christian leaders and free speech advocates have warned about Canadian legislative efforts to quell speech since 2021, when lawmakers passed a ban on so-called "conversion therapy" which makes the act of sharing what the Bible says about topics like homosexuality or transgenderism punishable by up to five years in prison.
Earlier this year, Canadian police arrested a teenage conservative activist handing out Bibles after a violent altercation broke out between his "Save Canada" group and trans activist counter-protesters. 
Josh Alexander, 16, was handcuffed in May for allegedly causing a disturbance and provoking violence when he passed out Bibles on a public sidewalk in Calgary, Alberta, and interacted with a crowd of people holding transgender flags and carrying LGBT-themed signs. 
In March, the Calgary City Council voted 10-5 to pass a new bylaw prohibiting protests near city facilities. The measure is known as the Safe and Inclusive Access Bylaw.
Under the new law, protests targeting any race, religion, gender, gender identity, gender expression, disability, age, place of origin, marital or family status, sexual orientation, or income source must not take place within 100 meters (328 feet) of a public library or city-operated recreation center entrances.
Convictions are punishable by up to CA$10,000 ($7,310 US) or up to one year in prison.