Canadian PM Justin Trudeau, a Catholic, First World Leader to March in Gay Pride Parade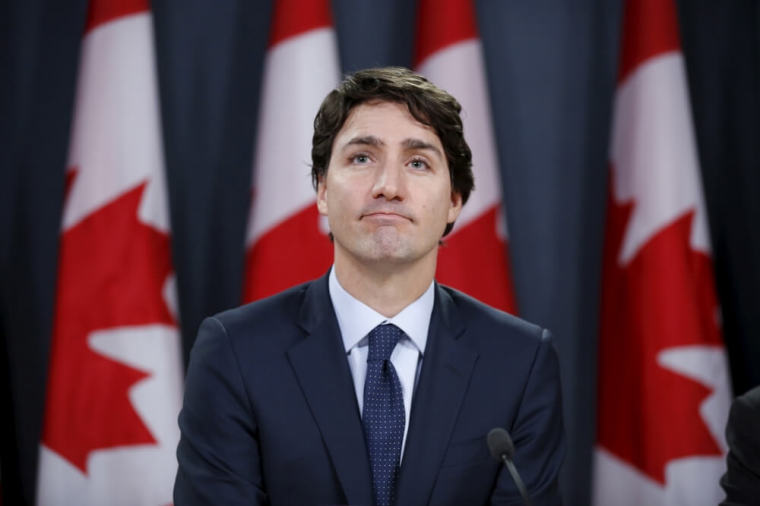 Canadian Prime Minister Justin Trudeau, a Roman Catholic, is set to become the first world leader known to have taken part in a gay pride march, following his announcement that he will participate in Toronto's July 3 event.
BBC News noted that Trudeau has participated in such marches before, but this will be his first as PM.
"Very much looking forward to being there again, this time as PM. #PrideTO," Trudeau, who was elected as PM in 2015, wrote Monday on Twitter.
Though Trudeau identifies both as a Roman Catholic and a supporter for gay marriage, the Catholic Church is opposed to same-sex marriage.
Bishop Fred Henry of Calgary has been one of the most outspoken Church voices against same-sex marriage, and has called on Catholics in the country to push back against the redefinition of marriage.
"The homosexual lifestyle must now be treated as wholesome and legitimate, when in reality, it is unwholesome and immoral," Henry wrote in a pastoral letter back in 2006.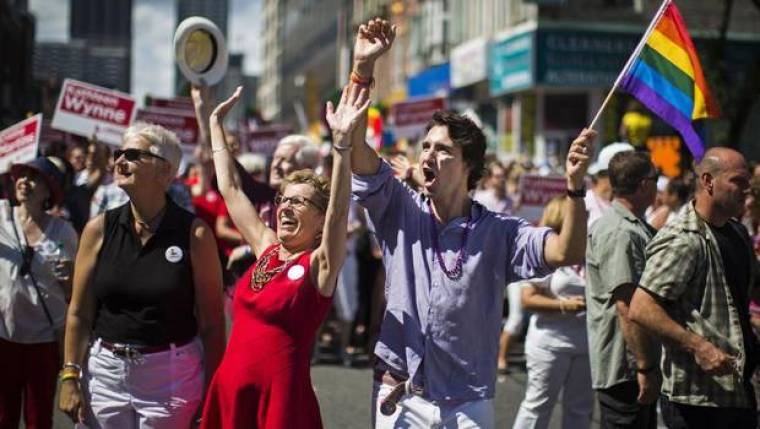 Henry has also warned that "freedom of speech is threatened for those who oppose same-sex 'marriage' in public," noting government policy that punishes those unwilling to support gay marriage.
As leader of Canada's Liberal Party, Trudeau has also told candidates that they can't run on the pro-life position, even though he has said he is personally against abortion.
"It's not for any government to legislate what happens — what a woman chooses to do with her body, and that is the bottom line," Trudeau has said. "I have made it clear that future candidates need to be completely understanding that they will be expected to vote pro-choice on any bills."
The Canadian PM has defended the sincerity of his Catholic faith when it has been questioned in the past. The Canadian Press reported in 2011 that Trudeau hit back against former Tory Member of Parliament Dean Del Mastro, who asked if there are any tenets of the Catholic faith that Trudeau supports.
Trudeau replied: "For someone to start questioning my own faith and accusing me of being a bad Catholic, is something that I really take issue with. My own personal faith is an extremely important part of who I am and the values that I try to lead with."
Trudeau is expected to march on July 3 alongside Ontario's lesbian Premier Kathleen Wynne and Toronto Mayor John Tory, reports said.
Pride Toronto's Executive Director Mathieu Chantelois called the announcement big news both in Canada and the world, adding that the leader has shown understanding and commitment to LGBT issues.
"When we met him in his office, he was really serious about talking about trans rights, about equal rights, about immigration, about gay men donating blood. All these things are very important topics for him," Chantelois said, according to BuzzFeed Canada.