Canadian Town Boots Chick-fil-A Leadership Conference Over Restaurant's Pro-Traditional Marriage Stance
A British Columbian city which banned a Christian conference from being simulcast on city property because it was sponsored by Chick-fil-A has affirmed this week that its buildings are open to all regardless of faith.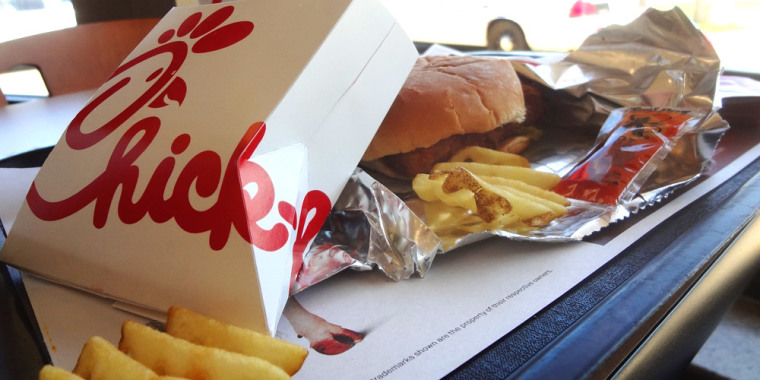 Earlier this year, local pastors and church leaders in Nanaimo, a city of roughly 80,000 people, sought public building space to broadcast a feed of Leadercast, a Christian conference out of Atlanta, but were stopped by a city council member who blasted its connection with the fast food restaurant, reported The Blaze.
In the beginning of May, Fred Pattje introduced a resolution which would ban the conference, which is streamed in roughly 800 cities worldwide, from using Nanaimo property.
"The city of Nanaimo advised the VICC — the Vancouver Island Conference Center — that as owners of the facility any events that are associated with organizations of people that promote or have a history of divisiveness, homophobia or other expressions of hate in a such advised VICC to not permit the upcoming Leadercast event to occur in the city-owned facility that is scheduled for Saturday May the 9th."
Pattje also accused Chik-fil-A owner Dan Cathy of having a "rich history of homophobia and other divisive practices," and also alleged that a conference speaker, Dr. Henry Cloud, believed that homosexuality "can be fixed with reparative therapy."
Pattje's resolution passed 8-1 on May 5, with its only dissenter, Bill McKay, "noting that many well-known and revered leaders like Desmond Tutu, former first lady Laura Bush and journalist Malcolm Gladwell would be participating, SUN News' Ezra Levant reported." (Bush has expressed support for gay marriage and Tutu has previously stated that he believes God has called him to advocate on LGBT issues.)
In the wake of the city's decision, three pastors from Nanaimo Evangelical Fellowship pointed to Canadian founding document the Charter of Rights and Freedoms and asked Nanaimo leaders to apologize and issue a statement that facilities were open to all, regardless of religious background. Joining them in their advocacy was the city's member of parliament.
Darcy Siggelkow, lead pastor for Generations Church, described the cancellation of Leadercast as "immensely concerning, as were the shocking comments made at the debate."
"I'm not asking you to agree with or accept my opinions and beliefs ... but my rights to have those beliefs," he told Nanaimo Daily News.
The city has since ruled that "that men and women of all faiths are guaranteed the fundamental freedoms of conscience and religion and of thought, belief, opinion and expression and freedom of peaceful assembly and freedom of association in accordance with the Canadian Charter of Rights and Freedom and of the Human Rights Code of BC. Accordingly, men and women of all faiths are entitled to utilize facilities that are owned by and/or in the control of the City of Nanaimo in the same manner that any such facilities are available for use by all members of the general public, subject always to the rule of the law."
In July 2012, Cathy told The Biblical Recorder that the company "was supportive of the biblical definition of the family unit."
In a separate interview that summer with "The Ken Coleman Show," Cathy also said that America was "inviting God's judgment on our nation when we shake our fist at him and say we know better than you as to what constitutes a marriage." His comments drew both wide protest and support.
Earlier this year, Cathy told the Atlanta Journal-Constitution that reflecting on the events of 2012 had helped him to emerge as a wiser individual.
"Every leader goes through different phases of maturity, growth and development and it helps by [recognizing] the mistakes that you make," Cathy said. "And you learn from those mistakes. If not, you're just a fool. I'm thankful that I lived through it and I learned a lot from it."
He also added that he was respectful of views that diverged from his own.
"I think the time of truths and principles are captured and codified in God's Word and I'm just personally committed to that," he said. "I know others feel very different from that and I respect their opinion and I hope that they would be respectful of mine."