Cancer-Stricken Nabeel Qureshi Saw Jesus in a Dream, Was Given 'Prophetic Act' to Carry Out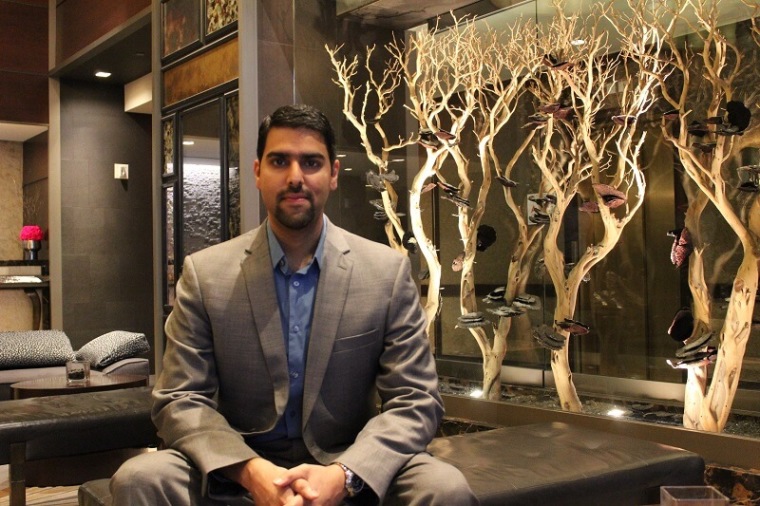 "This dream may be something that my head was producing but if I have been praying for a long time for guidance from Jesus and He appears to me in a dream and says 'baby,' 'sponge bath,' I am going to cover my bases and give my daughter a sponge bath," he said.
Considering that Qureshi's daughter likes baths and likes to play with sponges, he said that he did not expect the reaction he received from his daughter when it came time for the bath. He explained that when he put her in the tub and pulled out the sponge, his daughter began crying hysterically and asked to be pulled out of the tub because she was so terrified of the sponge.
"You have to understand, I have been looking forward all day to giving her this sponge bath and I had been praying about it. This is not what I was expecting at all. She was just absolutely terrified to the point where she stood up in the tub and walked to the edge of the tub and stared at the wall ... looking over her shoulder, terrified and crying and staring at the sponge," he stated. "I am thinking, 'What are you so afraid of? It's me [and] it's your momma. I am holding the sponge. It's OK, we are just going to give you a quick little bath. Why are you scared?'"
Qureshi said that he basically just gave her a symbolic bath and washed her back and head but didn't "torture her too much." After handing off his daughter to his wife to dry her off, he then went into his prayer room to pray about what just happened.
"The moment I walked into the room and started praying, it struck me that this may have been almost like a prophetic act that we see in Scripture. We often see prophetic acts in Scripture and this may have been one," he stated. "Just give me the benefit of the doubt. Jesus told me to give [my daughter] a sponge bath and when I go to cleanse her, she is so terrified of the sponge that she doesn't let me cleanse her even though, I, her father, is holding the sponge. She is terrified and asking to be rescued so much so that I can't actually cleanse her the way I wanted to."
"I began to think that if this wasn't an image that God was showing me of what is going on in my life, where God is my father and He has been cleansing me, or at least He wants to cleanse me through this, through this cancer, this illness. I am not saying that this was God's will for me to have this cancer or illness, but what I am saying is that if you have an illness you can glorify God through it and you can be cleansed through it, you can learn from it and become a better person by it and give God the glory through it."
Qureshi concluded that his daughter's fear in the bathtub was symbolism for his own fear.
"What I am saying is here is this opportunity for cleansing and for me to glorify God but I am so terrified of this illness even though it is held in my Father's hand that I am not doing the cleansing work. I am just asking Him to rescue me and take me out of the situation so much so that the work that can be done, I am not letting it happen," he reasoned. "I wonder if that was the image that God was giving me."
Qureshi stated that the situation made him resolve "not to be a slave to fear" or to "pray so fervently for healing out of fear."
"Now, that doesn't mean I can't pray for healing but I shouldn't be motivated by fear," he said. "I think I was letting that happen to me. This disease is in my Father's hands."