Nabeel Qureshi Says He Has 4 Percent Chance of Surviving 5 Years With Stage IV Stomach Cancer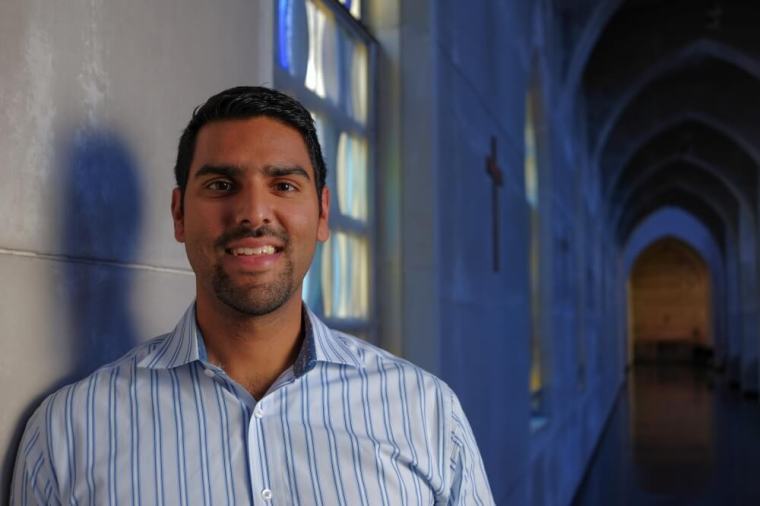 Christian apologist Nabeel Qureshi has shed more light on his cancer prognosis, saying in a video posted online Wednesday that his diagnosis of stage IV stomach cancer presents about a 4 percent chance of surviving another five years.
Qureshi, an author, global speaker and prominent Christian convert from Islam who was once part of Ravi Zacharias International Ministries, announced in a post on his Facebook page last week that he has been diagnosed with advanced stomach cancer and explained that the prognosis was "quite grim."
In a 10-minute video posted to YouTube Wednesday, Qureshi expanded on the details of his diagnosis, revealing that he has stage IV stomach cancer. According to statistics from the  American Cancer Society, the five-years survival rate for individuals with stage IV stomach cancer is 4 percent.
Qureshi said the diagnosis of advanced cancer comes as a surprise not only to him but also to his doctors, who initially believed that the issues that he was having with his stomach were only minor and treatable.
"This is kind of a scary disease insofar as nobody saw it coming, even my doctors," he said.
Qureshi began having bad indigestion last December but said he didn't think much of it at the time and just took some Tums thinking that would solve the problem.
But as the stomach issue continued to get worse over the next few months, he consulted his doctor. The doctor gave Qureshi some Prilosec and told him to come back in about a month's time if the problem continued.
Although the problem continued, Qureshi said he wasn't able to go back to the doctors until around three months later, in June, because he was busy with exams.
Upon his return visit, the doctor still didn't seem concerned and told Qureshi that his blood work was fine and that he looked healthy. Although Qureshi had lost some weight, the doctor chalked the weight loss up to the fact that he had the stomach problems.
The doctor recommended that Qureshi consult a gastroenterologist. When he went to see the specialist, Qureshi recalls the doctor telling him that the issue was likely caused by an irritation with the esophagus and that he was "confident that this isn't too big a problem and we will be able to fix it and take care of you."
About two weeks ago, Qureshi was scoped just to be sure that the problem was nothing serious.
"And, that is when they saw something very concerning. [Fast forward to] four days later and the diagnosis was stage IV stomach cancer," Qureshi said. "Specifically, a poorly differentiated Adenocarcinoma, arising probably from the gastric cardia. So, the prognosis of survival to five years is 4 percent chance. So, I knew that I needed a miracle."
As the cancer diagnosis came on the 11th anniversary of the day that Qureshi, a son of Pakistani Muslim immigrants, accepted Christ, Qureshi asserted that all the work he has done to highlight the glory of Jesus Christ in the past decade is at risk of being undone by this illness.