Nabeel Qureshi Says He Has 4 Percent Chance of Surviving 5 Years With Stage IV Stomach Cancer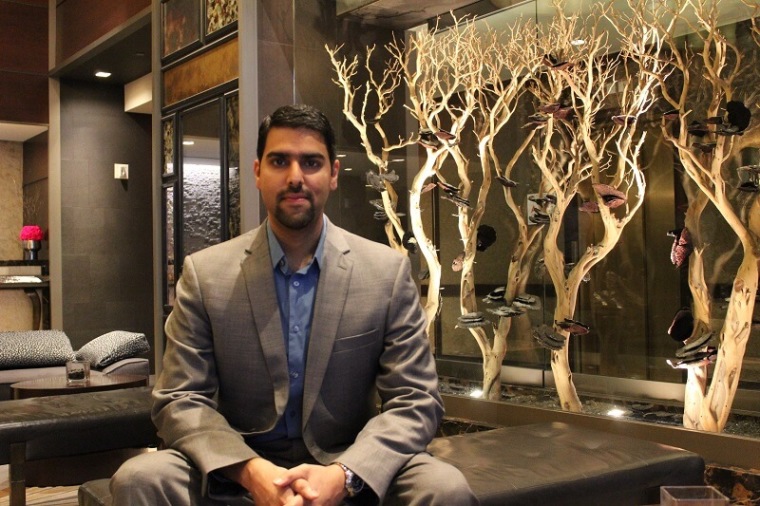 "I know what is going to happen because it is already happening. People are saying, 'Look at Nabeel. He left Islam and because of that Allah has cursed him,'" Qureshi explained. "So, all the work that I have done has the potential to be antiwork — 'This is what happens when you listen to this guy. I am not going to leave Islam and I am not even going to think about leaving Islam.' That is what people are going to think and say unless the Lord comes to His rescue and rescues His name."
Qureshi explained that the Old Testament is filled with examples of how the Lord rescued His servants for His own namesake.
"That's been one of my prayers. I have spent a lot of time in Psalm 6. I have spent a lot of time in Psalm 13, a ton of time in Psalm 30, Psalm 31 for encouragement, Psalm 91 of course, Psalm 100 when I am not feeling so well," Qureshi said. "I have spent a lot of time in the scriptures asking God. I figure if these are prayers that God has recorded for us in Scripture, then we ought to pray through them even now."
After his diagnosis, Qureshi said he sat down to make sure he had his theology on the right track. He said that he again came to the conclusion that not only is there a God, but he is a God of love and order and the best "God theory" that makes the most sense of the historical evidence is Christianity.
"We have good reason to believe the Scripture," Qureshi asserted. "And when we turn to the Scripture, we find that Christ has died on the cross for our sins so that we don't have to try to merit our own salvation. How huge a relief that is when you are staring death in the face when you don't have to worry about how well you lived."
"That confidence has really kept me buoyant in the past week or so," he added.
Despite statistics that say Qureshi only has a 4 percent chance of living five years or longer, Qureshi emphasized that he is not taking refuge in statistics or numbers.
"I don't think the statistics take into account the fact that we have a loving God that hears prayer, the fact that God is a god of healing. You look at Jesus' life and not a single person who came to Him for healing was turned away," Qureshi said. "What am I saying? Am I saying that everyone who prays for healing is healed? No, I am not saying that. Am I saying that God has to heal people? No, I am not saying that. God is sovereign. He can do whatever He wants. But the God that I have confidence in is Yahweh Rapha. He is a healer."
Qureshi said he's taking comfort in the power of prayer and the fact that thousands of people around the world who have read his Facebook post are praying for him.
"I am praying to Him, to God, and asking people to ignore the numbers," he continued. "I believe that there is more than hope here despite what the numbers say. And, that is where I will take my stand, on Jesus Christ, the living God."