Candace Cameron Bure 'Dancing With the Stars' Finale: Which 'Full House' Stars Will Be in Audience?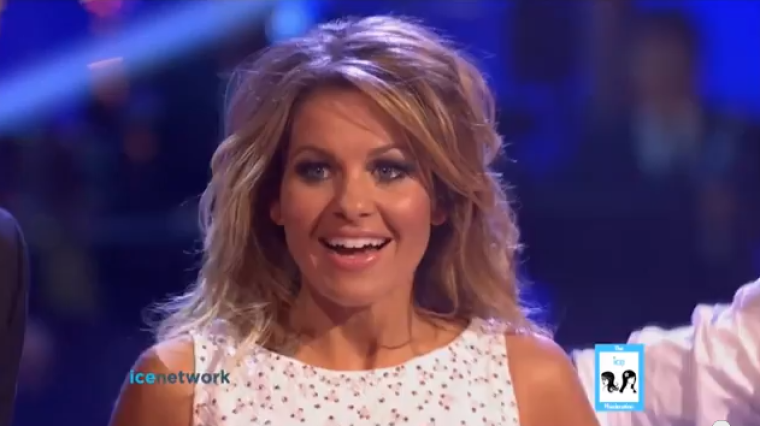 Candace Cameron Bure is officially in the finale of "Dancing With the Stars" and has had the full support of her former "Full House" co-stars, many of whom have been in the audience cheering her on. Who will be in the audience at the finale? Read on to find out.
It's likely that Lori Laughlin and Andrea Barber will be there, offering their support to Bure. They've already attended one competition. Fans loved seeing Barber, who played Bure's best friend Kimmy Gibbler, reunite with her on-screen companion. As it turned out, though, Barber and Bure often workout together and are planning to run a marathon soon.
"John [Stamos] was supposed to come today actually," Bure told Life & Style after the last episode, "but he's in India now for three weeks, working."
That effectively rules out a visit from Uncle Jesse, but Dave Coulier (Joey Gladstone) or Bob Saget (Danny Tanner) could still show up and surprise everyone. Jodie Sweetin (Stephanie Tanner) could also make an appearance as well. It would be great for fans to see two of the three sisters reunite, but what about Mary-Kate and Ashley Olsen, who played the youngest sister, Michelle?
"I don't know if they'll be here," Bure said.
The twin sisters are incredibly busy with all of their business ventures and relationships, of course. It seems improbable that either Olsen will be at the finale. But Bure will have her children and husband Valeri to cheer her on as she competes against Meryl Davis, Amy Purdy and James Maslow next week.
It's been a wild ride for Bure, who wanted to represent her faith and Christ while she competed on the series. Bure often spoke of her faith and the importance of family, proving that she was dedicated to fulfilling her role. She noted that she never actually thought she would make it to the finale but now that she has, there's a real chance that she could dance away with the Mirror Ball Trophy.